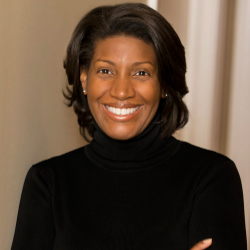 When: Wednesday, October 9, 2019
5:00 PM - 6:00 PM
Where: 2010 Sheridan Road, Room 201, Evanston, IL 60208 map it
Audience: Student
Cost: Free
Contact: Linda Remaker 847.491.7980

Group: International Studies
Category: Academic
Description:
Please join the International Studies Program for dinner and conversation with Professor Celeste Watkins-Hayes in our Global Café series.
Celeste Watkins-Hayes is Professor of Sociology and African American Studies at Northwestern University and former Chair of the Department of African American Studies. She is a Faculty Fellow at Northwestern's Institute for Policy Research and Cells to Society (C2S): The Center on Social Disparities and Health. Her book The New Welfare Bureaucrats: Entanglements of Race, Class, and Policy Reform (University of Chicago Press, 2009) is an examination of how welfare officers navigate the increasingly tangled political and emotional terrain of their jobs.
Professor Watkins-Hayes is also principal investigator of the Health, Hardship and Renewal Study, which explores the economic and social survival strategies of women living with HIV/AIDS in the Chicago area. The results of that study were published in the book Remaking a Life: How Women Living with HIV/AIDS Confront Inequality (University of California Press, 2019). In 2009, she received a Robert Wood Johnson Foundation Health Investigator Award and a National Science Foundation Early CAREER Award to conduct this research.