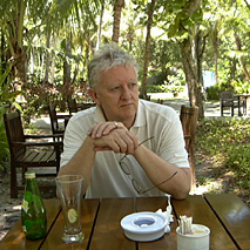 When: Monday, October 28, 2019
12:00 PM - 1:30 PM Central
Where: Kresge Hall, Room 1-515 (The Forum), 1880 Campus Drive, Evanston, IL 60208 map it
Audience: Faculty/Staff - Student - Post Docs/Docs - Graduate Students
Cost: Free
Contact: Danny Postel

Group: Middle East and North African Studies
Co-Sponsor: Anthropology Department
Anthropology Colloquia and Events

Category: Lectures & Meetings
Description:
Please join the  Middle East and North African Studies Program for this lecture by Professor Michael Gilsenan of New York University.
Michael Gilsenan is the David B. Kriser Professor in Anthropology and Middle Eastern Studies at NYU. He was the first Chair of a new Department of Middle Eastern Studies at NYU (1995-2003) and later Director of NYU's Kevorkian Center for Near Eastern Studies (2006-2014).
He is the author of Saint and Sufi in Modern Egypt (1973), Recognizing Islam: Religion and Society in the Modern Arab World (1982), Lords of the Lebanese Marches: Violence and Narrative in an Arab Society (1996), and co-editor of Islamic Legitimacy in a Plural Asia (2012). 
Professor Gilsenan is currently researching the Hadhrami Arab diaspora in Singapore, Malaysia, and Indonesia, with a focus on law, inheritance, property, and family over multi generations in colonial and post-colonial contexts. He is also exploring the politics of imperial translations in Britain and China during 1880-1914. His writing has dealt with sociological approaches to the study of forms of Islam in the modern world.