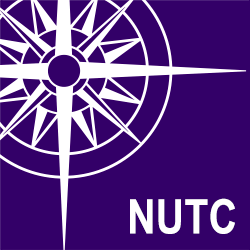 When: Tuesday, December 10, 2019
11:30 AM - 1:30 PM Central
Where: Maggiano's Little Italy, Chicago, IL 60654
Audience: Faculty/Staff - Student - Public - Post Docs/Docs - Graduate Students
Cost: REGISTRATION REQUIRED - https://www.eventbrite.com/e/nutc-sandhouse-meeting-anthony-hatch-maggianos-121019-tickets-77548265951
Contact: Joan Pinnell (847) 491-7287

Group: Northwestern University Transportation Center
Category: Lectures & Meetings
Description:
Northwestern University Transportation Center's Sandhouse Rail Group and the Chicago Chapter of the Transportation Research Forum (TRF) invite you to attend a special, annual Sandhouse Luncheon Meeting at Maggiano's Little Italy (Chicago) featuring Sandhouse member and guest speaker, Anthony B. Hatch, Senior Transportation Analyst & Financial Consultant for ABH Consulting.
____________
 
FEATURED SPEAKER:
ANTHONY B. HATCH
Senior Transportation Analyst & Financial Consultant, ABH Consulting
Hatch is a Senior Transportation Analyst with over twenty-five years of experience covering what he has named the "Railroad Renaissance". He founded ABH consulting, which focuses on the freight transportation segment, particularly surface and intermodal transportation, in 1999 after 15 years Wall Street experience. He previously worked at Salomon Brothers, Argus, PaineWebber and Natwest Markets (USA). He provides traditional institutional transport research, and due diligence and other services to new forms of transport investment such as private equity, infrastructure, and hedge funds in such areas as intermodal, rail maintenance and construction, railcars, and 3PLS.
____________

 
LUNCHEON LOCATION:
Maggiano's Little Italy - 111 W. Grand Ave., Chicago, IL 60654
EVENTBRITE REGISTRATION (required):
$45 - Eventbrite registration w/ credit card payment in advance
$55 - Eventbrite registration & cash or check payment made at the event
PROGRAM SCHEDULE:
TUESDAY, DECEMBER 10, 2019
11:30 AM  -  Check In & Networking 
12:00 PM  -  Seated Luncheon 
12:30 PM  -  Presentation by Mr. Hatch
 
____________
The Hagestad Sandhouse Rail Group began in 2002 as an effort to connect active and veteran rail practitioners with students and academics interested in rail-related issues. Named for Douglas Dean Hagestad, a primary group founder who passed away in 2007, Sandhouse meetings typically feature presentations from field experts, followed by open forum discussions.