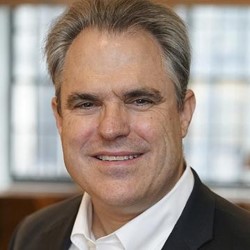 When: Thursday, November 21, 2019
2:00 PM - 3:00 PM
Where: McGaw Pavilion, Daniel Hale Williams, 240 E. Huron, Chicago, IL 60611 map it
Audience: Faculty/Staff - Student - Post Docs/Docs - Graduate Students
Cost: 0
Contact: Layan Nahlawi

Group: Northwestern University Postdoctoral Association (NUPA)
Category: Lectures & Meetings
Description:
This new series will bring data science in biomedical applications closer to your reach. Renowned scientists will be hosted to share their knowledge and experience in Biomedical data analysis and Bioinformatics. In addition, the series will provide a variety of workshops and hand-on data science events.

The launching event of the "Data Science and You Series" features:

Justin B Starren, MD, PhD, FACMI
Director of the Center for Data Science & Informatics 
Chief of Preventive medicine-health and Biomedical Informatics in the Department of Preventive Medicine. 
Title: "Biomedical Informatics meets Data Science"

Synopsis: There are an ever-increasing number of reports and commentaries that describe the challenges and opportunities associated with the use of big data and data science in the context of biomedical education, research, and practice. These publications argue that there are substantial benefits resulting from the use of data-centric approaches to solve complex biomedical problems, including an acceleration in the rate of scientific discovery, improved clinical decision making, and the ability to promote healthy behaviors at a population level. In addition, there is an aligned and emerging body of literature that describes the ethical, legal, and social issues that must be addressed to responsibly use big data in such contexts. At the same time, there has also been increasing recognition that the challenges and opportunities now being associated with data science are also familiar topics for biomedical informatics. This talk will discuss the similarities, distinctions, confusions and synergies between Biomedical Informatics and Data Science. It will cite examples from Data Science and Informatics research at Northwestern.
 
Refreshments will be served.