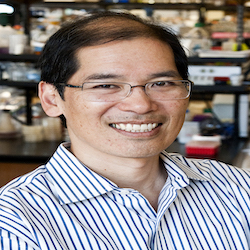 When: Tuesday, March 10, 2020
12:00 PM - 1:00 PM
Where: Simpson Querrey Biomedical Research Center, SQBR Auditorium, 303 E. Superior Street, Chicago, IL 60611 map it
Audience: Faculty/Staff - Post Docs/Docs - Graduate Students
Contact: Dr. Alan Hauser 312.503.1044

Group: Department of Microbiology-Immunology Seminars/Events
Category: Lectures & Meetings
Description:
Title: Microbial Tools to Characterize Age-Associated Innate Immune Dysfunction
Speaker: John Leong, PhD / Tufts University
Host: Alan Hauser, MD, PhD
Topic:
Aging is associated with increased susceptibility to infection, and comparison of immune effectors of young and aged individuals has identified many functions that become compromised in the elderly. Less understood are which immune functions, when altered with aging, specifically contribute to an inability to resist disease. We have utilized Streptococcus pneumoniae, a pathogen that differentially causes serious illness in the elderly, to probe age-associated innate immune dysfunction that leads to the susceptibility of the aged individual to invasive disease by S. pneumoniae.