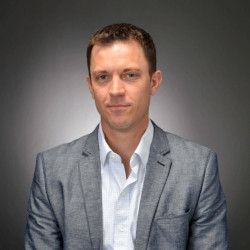 When: Thursday, March 12, 2020
1:30 PM - 2:30 PM
Where: Robert H Lurie Medical Research Center, Lurie 1-123, Baldwin Auditorium, 303 E. Superior, Chicago, IL 60611 map it
Audience: Faculty/Staff - Student - Post Docs/Docs - Graduate Students
Contact: Vanessa Gonzalez 312.503.7959

Group: Department of Cell and Developmental Biology
Category: Lectures & Meetings
Description:
 
 CDB SEMINAR PRESENTATION:
Centering the genome: Why do chromosomes align during mitosis?
Jason Stumpff, Ph.D.
Associate Professor of Molecular Physiology & Biophysics
University of Vermont
Thursday, March 12, 2020
1:30 – 2:30 p.m.
Lurie 1-123, Baldwin Auditorium
303 E. Chicago St
Chicago, Illinois
Coffee and cookies served promptly at 12:00pm
Abstract
Chromosome alignment at the equator of the mitotic spindle is a highly conserved step during cell division. However, the function of mitotic alignment is not understood. We have generated mammalian model systems to explore the consequences of disrupting chromosome alignment both in vitro and in vivo. Alignment defective cells display an increased rate of micronucleus formation. Micronuclei contain chromosomes excluded from the main nucleus and are often used clinically as a biomarker for aggressive, genomically unstable tumors. Furthermore, micronuclei have been associated with extensive but localized DNA damage and tumor initiation. In contrast, we find that mice carrying mutations that disrupt chromosome alignment form micronuclei but are not predisposed to cancer. We are using a combination of in vitro cell culture and transgenic mouse models to investigate this apparent paradox.
Related Publications
Stumpff, J., et al. (2012). Kif18A and Chromokinesins Confine Centromere Movements via Microtubule 
     Growth Suppression and Spatial Control of Kinetochore Tension. Dev Cell, 22(5), 1017-29. PMCID: 
     PMC3356572.
Fonseca, C.L., et al. (2019). Mitotic chromosome alignment ensures mitotic fidelity by promoting 
     interchromosomal compaction during anaphase. JCB. 218(4): 1148-63. PMCID: PMC6446859.
Host: Host: Dr. Dileep Varma, Assistant Professor
Department of Cell and Developmental Biology   
 
 
For more information please contact Vanessa Gonzalez, vanessa.g@northwestern.edu