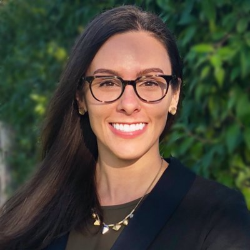 When: Tuesday, February 4, 2020
12:30 PM - 1:30 PM Central
Where: Crowe Hall, Room 1-132, 1860 Campus Drive, Evanston, IL 60208 map it
Audience: Faculty/Staff - Student - Public - Post Docs/Docs - Graduate Students
Cost: Free
Contact: Linda Remaker 847.491.7980

Group: Latin American and Caribbean Studies
Category: Academic, Lectures & Meetings, Multicultural & Diversity, Global & Civic Engagement
Description:
From December 15, 2015, through the end of February 2016, the Sala PAyS at the Parque de la Memoria in Buenos Aires displayed Sombra del Cóndor (Shadow of the Condor), a photographic exhibition created by the Portuguese artist João Pina and organized by the Brazilian curator Diógenes Moura. The exhibition includes 38 black and white photographs that construct a narrative of the effects that Operation Condor, the US-supported campaign to control the supposed threat of Communism, has had on the respective countries in which it was executed.
The photographs capture a range of subjects and spaces, such as sites of mass executions of guerilla forces, former political prisoners, and clothing that once belonged to disappeared victims. This presentation will consider how the photographs constituted a visual path through which visitors could consider a shared history of repression at the same time that they recognized distinct cultures, experiences, and subjects. In its consideration of such a path, this presentation will more broadly explore how cultural productions, specifically photographic exhibitions, promote global solidarity at the same time they document domestic cases of state-sponsored violence.
Lily Frusciante is Visiting Assistant Professor in the Department of Spanish & Portuguese at Northwestern. She received her BA in Spanish Literature and Culture from NYU. Upon graduating, she spent two years teaching middle school in Miami-Dade County through Teach For America. Her doctoral studies focus on sites of memory, feature films, and novels that relate to the late 20th-century dictatorships in Brazil (1964–85), Chile (1973–90), and Argentina (1976–83). Her dissertation, "Beyond Memory's Limits: Resistance, Justice, and Truth in Contemporary Brazilian, Chilean, and Argentine Culture," explores how cultural productions expand upon institutional memory projects (e.g., truth commissions) by highlighting and, in some instances, rectifying the gaps inherent to memory of state-sponsored violence. Her research has been supported by The Graduate School (TGS) at Northwestern and the Buffett Institute for Global Studies. She served as the graduate assistant at Northwestern University Press, and in 2017, she was named to Northwestern's Associated Student Government Faculty and Administration Honor Roll.
Lunch provided