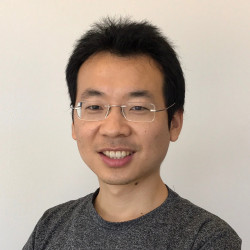 When: Tuesday, February 25, 2020
10:00 AM - 11:00 AM
Where: Robert H Lurie Medical Research Center, 1-123, 303 E. Superior, Chicago, IL 60611 map it
Audience: Faculty/Staff - Student - Public - Post Docs/Docs - Graduate Students
Contact: Vanessa Gonzalez 312.503.7959

Group: Department of Cell and Developmental Biology
Category: Lectures & Meetings
Description:
 
CDB FACULTY CANDIDATE 
SPECIAL SEMINAR PRESENTATION:
Cell type, stage, and heterogeneity: single-cell analysis in the nervous system
The regulatory mechanisms by which neurons coordinate their physiology and connectivity are not well understood. Drosophila olfactory system, consisting of 50 types of olfactory receptor neurons and 50 types of projection neurons that form one-to-one connections, provides a powerful model to study this question. In this talk, I will first present the application of single-cell RNAseq on classifying olfactory neurons. Then, I will discuss our recent work about how single-cell sequencing helped us identify molecular mechanisms that coordinate olfactory receptor expression and neural wiring.
Hongjie Li, PhD
Postdoctoral Researcher
Liqun Luo Lab, Stanford University
 
Join Us
Tuesday, February 25, 2020
10:00 – 11:00 a.m.
Lurie 1-123, Baldwin Auditorium
303 E. Superior St, Chicago, IL
Light refreshments served promptly at 10:00am
Host: Department of Cell and Developmental Biology Faculty Search Committee
Northwestern University, Feinberg School of Medicine
 
 
For more information please contact Vanessa Gonzalez, vanessa.g@northwestern.edu