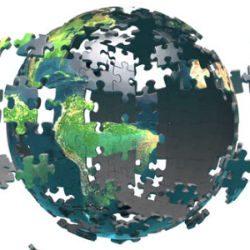 When: Friday, February 21, 2020
12:00 PM - 1:00 PM
Where: Harris Hall, Room 108, 1881 Sheridan Road, Evanston, IL 60208 map it
Audience: Faculty/Staff - Post Docs/Docs - Graduate Students
Contact: Cindy Pingry 847.467.1933

Group: WCCIAS
Category: Academic, Lectures & Meetings, Multicultural & Diversity, Global & Civic Engagement
Description:
The Center for International and Area Studies Global Lunchbox series is a weekly lunchtime colloquium designed as an informal conversation.
Our speaker this week is Adia Benton, Associate Professor of Anthropology at Northwestern.
Professor Benton is a cultural anthropologist with interests in global health, biomedicine, development and humanitarianism and professional sports. She is interested in patterns of inequality in the distribution of and the politics of care in settings "socialized" for scarcity. This means understanding the political, economic and historical factors shaping how care is provided in complex humanitarian emergencies and in longer-term development projects – like those for health. These concerns arise from her previous career in the fields of public health and post-conflict development in sub-Saharan Africa and Southeast Asia.
Her first book, HIV Exceptionalism: Development through Disease in Sierra Leone (University of Minnesota Press, 2015), explores the treatment of AIDS as an exceptional disease and the recognition and care that this takes away from other diseases and public health challenges in poor countries. Her second book project, tentatively titled "Cutting Cures," focuses on the global movement to improve access to quality surgical care in poor countries, using it as a case study for describing and understanding ideological formations in global public health. She is also completing a short book about "remote anthropology" during acute crises like the 2013-15 West African Ebola outbreak.
Other recent publications have focused on visual analyses of humanitarian images, race and humanitarian professionals, security and military paradigms during epidemics, and temporality in an era of anti-retroviral therapies for HIV/AIDS.
Lunch provided