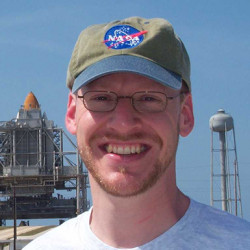 When: Thursday, October 14, 2021
5:30 PM - 7:00 PM CT
Where: Cahn Auditorium, 600 Emerson Street, Evanston, IL 60208 Evanston map it
Audience: Faculty/Staff - Student - Public - Post Docs/Docs - Graduate Students
Cost: Free and open to the public.
Contact: CIERA Astrophysics (847) 491-8646

Group: CIERA - Annual Public Lecture Series
Category: Lectures & Meetings
Description:
Northwestern University's Center for Interdisciplinary Exploration and Research in Astrophysics (CIERA) Presents: THE CIERA 13th ANNUAL PUBLIC LECTURE
-- Free and open to the public.
-- Livestreamed via Zoom and YouTube!
-- All are welcome! Content tailored to a general audience.
-- Meet Northwestern astronomers after the lecture.
-- Due to Cahn Auditorium's venue policies, refreshments will not be available.
-- Campus parking lots are unrestricted in the evenings.
Dr. Phil Plait
The Bad Astronomer | Bio | Blog
Talk Title: Strange New Worlds: Is Earth Special?
Event Description
Since the 1990s, astronomers have found over four thousand (and counting!) exoplanets, alien worlds orbiting other stars. These planets orbit a wide variety of stars, and themselves are all wildly different; huge, small, hot, cold, airless, or with thick atmospheres. As we learn more about them, we come closer to answering the Big Questions: Is there another Earth out there? And if so, will it support life? Is Earth unique, or is the galaxy filled with blue-green worlds that look achingly like our own? In this engaging and fun talk, astronomer Phil Plait will show you how we find these planets, and how our own compares to them.
Registration
Registration for the Public lecture will be handled through Eventbrite. While registration is only suggested, and not mandatory, priority will be given to registered attendees in the case of capacity restrictions. Registration for the event via Eventbrite can also confirm attendence to the Zoom Webinar,  accessible via:  https://northwestern.zoom.us/j/97808049380
YouTube Livestream available at: https://youtu.be/NCyptyb-4qs
To receive updates about this and other CIERA Events, please subscribe to our e-mail list.