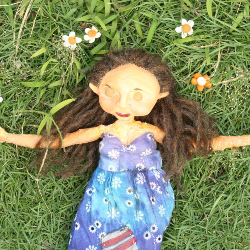 When: Thursday, March 5, 2020
5:30 PM - 7:30 PM Central
Where: 555 Clark Street, Room B03 (Basement), Evanston, IL 60208 map it
Audience: Faculty/Staff - Student - Public - Post Docs/Docs - Graduate Students
Cost: Free of charge & open to the public!
Contact: Danny Postel

Group: Latin American and Caribbean Studies
Category: Fine Arts, Lectures & Meetings, Multicultural & Diversity, Global & Civic Engagement, Women 150
Description:
Please join the Americas Media Initiative and Northwestern's Latin American and Caribbean Studies (LACS) Program for this screening and conversation with Cuban animator, director, designer and scriptwriter Ivette Avila.
The screening will debut an original program of short animations, some of which were produced in the 1960s by the ICAIC Animation Studios. These shorts reflect many of the Cuban revolution's early aspirations: improved literacy, healthcare, housing, and food production. The screening will also feature contemporary Cuban animations, illustrating the evolution of both the Cuban Revolution and Cuban animation from the '60s to the present.
Ivette Avila received her animation training at the Cuban Television Animation Studios. She is currently a freelance animator who collaborates with ICAIC (Cuban Film Ministry), Cuban Television, and is a professor at the Film Program of the National Art School. In 2008 she founded CUCURUCHO Productions. She is also the Founder and Director of the children's animation film festival, La Espiral and the yearly international animation festival, Animation Days in Havana.
She has produced music videos and animated shorts receiving national and international awards in festivals worldwide such as VideEau in Montreal, and she received the award for Best Animation in the Cine Pobre Film Festival in Cuba in 2012. She has received awards for her animations in Argentina, Turkey, and Peru. Ivette has screened her work in the the Mobius Experimental Animations by Women. She is also a member of Cuban Society of Anthropology, and the Pantzerki Community of Women Puppeteers. Ivette is the Founder and Coordinator of the Children's Animation Academy, ANIMALUZ.
Thank you to ICAIC Animation Studios (Instituto Cubano del Arte e Industria Cinematográficos), which has generously donated some of the featured animations, and to Alexandra Halkin, Director of the Americas Media Initiative, for her partnership on this event.
This program was curated by Ivette Avila and Julio Cesar Guanche in Havana, 2019.
Free and open to the public!