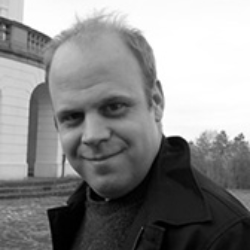 When: Tuesday, March 3, 2020
12:30 PM - 1:30 PM Central
Where: Crowe Hall, Room 1-132, 1860 Campus Drive, Evanston, IL 60208 map it
Audience: Faculty/Staff - Post Docs/Docs - Graduate Students
Contact: Linda Remaker 847.491.7980

Group: Latin American and Caribbean Studies
Category: Academic, Lectures & Meetings, Global & Civic Engagement
Description:
Constructed as sought-after places, colonies, as imagined by multiple actors in metropolitan drawing rooms, were also lived by those forced to resolve the predicaments those imaginations created. As sites of improvised forms of governance and trade, some colonies have been best characterized as rogue. For their marginalized residents, colonies presented a series of predicaments in everyday life that needed to be resolved.
In this talk Mark Hauser describes the priorities and predicaments of differentially positioned ecological subjects to explore how these shaped how colonies existed in practice. For hundreds of landowners, the promise of colonizing discourses — that it would provide a pathway from merchant to landed gentry, from provincial port town to metropolitan elite, from shop to estate house — had proved to be a mirage.
For the thousands of enslaved laborers, the violence (slow or otherwise) of colonizing discourses would provide a hard reality in which any such social, economic, or geographic mobility came with its risks and costs. Utilizing results from archaeological survey, multi-sited archival research, and excavation, Hauser maps increasing water insecurity and attempts to resolve it as landscapes were shaped to grow and process botanical commodities.
Mark Hauser is an historical archaeologist who specializes in materiality, slavery and inequality. These key themes intersect in the seventeenth, eighteenth and nineteenth centuries Atlantic and Indian Oceans and form a foundation on his research on the African Diaspora and Colonial Contexts. As an archaeologist who studies how people adapt to landscapes of inequality and contribute to those landscapes in material ways he employs ethnohistorical, archaeological, and archaeometric approaches. His current fieldwork is based in the Eastern Caribbean and has focused on two communities in Dominica-Portsmouth and Soufriere. 
His book An Archaeology of Black Markets: Local Ceramics and Economies in Eighteenth-Century Jamaica (2013) explores the ways in which everyday internal and informal trade circumvented plantation boundaries and show how the economic activities of free and enslaved peoples shaped everyday life and the material world.  It was the first systematic study of pottery made and used by slaves to use compositional analysis to understand both production and distribution networks of slaves.     
His second book manuscript, based on research in Dominica, is tentatively titled "Mapping Water on Nature's Island: Archaeologies of Enslavement and Environment in Dominica (1720-1840)". This book is based on ten years of archaeological and historial research conducted with the aid of the National Science Foundation and the Wenner-Gren Foundation. It compares the community histories and social lives of enslaved laborers on two eighteenth century sugar plantations in Dominica.
Hauser's new research examines how the Indian and Atlantic Oceans were connected in the early modern period through the lens of Danish colonialism.  This work builds on his early archaeological research in the Danish West Indies.  With the aid of the American Institute of Indian Studies, Mark has begun a regional landscape survey in the former Danish colonial enclave of Tranquebar in Tamil Nadu, India.