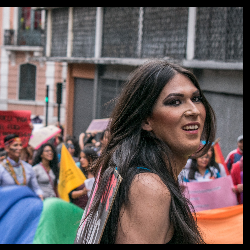 When: Wednesday, September 2, 2020
10:00 AM - 11:00 AM Central
Where: Online
Webcast Link
Audience: Student
Cost: FREE!
Contact: Danny Postel

Group: Latin American and Caribbean Studies
Category: Academic, Lectures & Meetings, Multicultural & Diversity, Global & Civic Engagement
Description:
Join us for this Zoom session to learn about Northwestern's Latin American and Caribbean Studies (LACS) Program at the Academic Directions Fair!
The minor in LACS is designed for students with interests in the languages, politics, art, cultures and religions of Latin American and the Caribbean. Courses are offered in subjects as diverse as the ancient cultures of the Aztecs, Maya, and Inca; colonial and modern history of Latin America; the Latinx cultures of the United States; art of Latin America; and Latin American politics. Individual classes may focus on questions of gender, race, and the African Diaspora, or on specific issues such as immigration to the U.S. from Latin America, the cultural impact of Catholicism in Latin America, or critical events such as the Mexican Revolution or recent elections.
In this session, you will meet the Director of the program and you can ask him any questions you might have!
Register for this session by clicking the REGISTER button below and you will receive an e-mail with the information for the Zoom meeting.