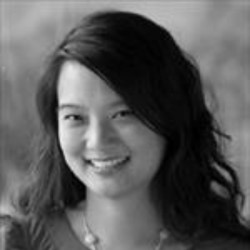 When: Thursday, October 29, 2020
12:00 PM - 1:00 PM
Where: Online
Webcast Link
Audience: Faculty/Staff - Student - Public - Post Docs/Docs - Graduate Students
Contact: Lisa Rawlani 312.503.5767

Group: Mesulam Center for Cognitive Neurology and Alzheimer's Disease (Mesulam Center)
Category: Lectures & Meetings
Description:
Judy Pa, PhD
Associate Professor of Neurology
University of Southern California (USC)
Keck School of Medicine of USC
Dr. Judy Pa is a Cognitive Neuroscientist at USC in the Mark and Mary Stevens Neuroimaging and Informatics Institute and in the departments of Neurology, Neuroscience, Biomedical Engineering, and Psychology. She has 18 years of human neuroimaging experience and directs a research lab focused on Alzheimer's risk factors and prevention— with a primary goal of developing and testing new lifestyle interventions for preserving brain health. Dr. Pa is the Project 2 Leader of USC's Program Project Grant on Vascular Contributions to Alzheimer's disease and the Imaging Core Co-Leader of USC's Alzheimer's Disease Center. She is a 2014 fellow of the NIH Randomized Behavioral Clinical Trials training program. Last summer, she was invited to join the National Academy of Science and NIH steering committee on primary prevention of Alzheimer's disease, convened in Washington DC. Her active research program includes 2 large ongoing behavioral intervention trials with a focus on physical and cognitive activities, in addition to understanding Alzheimer's risk factors using big data.
More Info
Add to Calendar