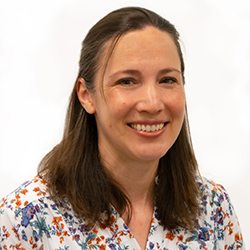 When: Wednesday, October 14, 2020
12:00 PM - 1:00 PM
Where: Online
Webcast Link
Audience: Faculty/Staff - Student - Public - Post Docs/Docs - Graduate Students
Contact: Vanessa G 312.503.7959

Group: Department of Cell and Developmental Biology
Category: Lectures & Meetings
Description:
 
CDB SEMINAR PRESENTATION:
"Addressing Bias in Science Using a Structural Competency Framework"
Associate Professor, Department of Anthropology
New Mexico State University
Join Us
Wednesday, October 14, 2020
12:00 – 1:00 p.m.
Zoom link: https://northwestern.zoom.us/j/92287793248 
Meeting password sent upon request
In this talk, I argue that although it is sometimes difficult to identify "culture" in science because the two concepts are frequently opposed, science does have culture(s). When unexamined, scientific culture can limit the potential of scientific endeavors and exclude the diverse ideas that could propel the field in new and productive directions. Bias in both research and teaching practice is often unintentional, which makes it difficult to identify and address. I base these arguments on anthropological work in science and technology studies, my own ethnographic research on cultures of medicine and medical education that I have conducted in collaboration with physicians and other social scientists over the last five years, and my experience as a university professor and medical residency faculty member. In closing, I use the structural competency framework developed in medical education to offer some practical tools for beginning to identify and assess bias in scientific practice.
Related Publications:
Hohl, S., Ceballos, R., Scott, M.A., Thompson, B. 2018. Developing a Culturally-Informed Instrument to Assess Biomedical Research Participation Among Latinos on the U.S.-Mexico Border. Qualitative Health Research 29(3): 445-454.
Gergerich, E., Boland, D., Scott, M.A. 2018. Hierarchies in Interprofessional Training. Article published online Nov 1 in Journal of Interprofessional Care. DOI: 10.1080/13561820.2018.1538110
Scott, M.A., Andazola, J., Holman, R.L. 2019. The Limits of Resiliency: Rethinking Wellness in a Family Medicine Residency Program. In Wellbeing as a Multi-Dimensional Concept: Understanding Connections between Culture, Community, and Health, edited by Janet Page-Reeves. Pp. 325-342. Lanham, Massachusetts: Lexington Books.
Scott, M.A., Moralez, E., Andazola, J. Integrating Health Equity Across a Family Medicine Residency Program: Anthropology as a Solution to a Stubborn Problem. Edited collection Anthropology in Medical Education, edited by Iveris Martinez and Dennis Weidman. In Press.
Host: Dr. Luisa Iruela-Arispe
Stephen Walter Ranson Professor and Chair Department of Cell and Developmental Biology Northwestern University, Feinberg School of Medicine

 
For more information please contact Vanessa Gonzalez, vanessa.g@northwestern.edu.
To subscribe and receive these announcements via email please visit: https://www.feinberg.northwestern.edu/sites/cdb/about/contact.html#listserv