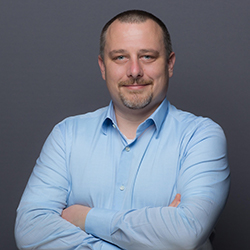 When: Wednesday, January 13, 2021
12:00 PM - 1:00 PM Central
Where: Online
Webcast Link
Audience: Faculty/Staff - Student - Post Docs/Docs - Graduate Students
Contact: Vanessa G 312.503.7959

Group: Department of Cell and Developmental Biology
Category: Lectures & Meetings
Description:
CELL & DEVELOPMENTAL BIOLOGY DEPARTMENT SEMINAR SERIES:
"Signaling Control of Tissue Formation, Regeneration and Remodeling - What we can learn from a tadpole about chronic airway diseases and ciliopathis."
Peter Walentek, PhD
PI/Emmy-Noether Group Leader, University Freiburg Medical Center, Department of Internal Medicine IV & Centre for Integrative Biological Signalling Studies, Freiburg, Germany
 
Wednesday, January 13, 2021
12:00 – 1:00 PM 
Zoom Link:  https://northwestern.zoom.us/j/95538250793
Meeting ID: 955 3825 0793
Password: Available upon request
Call-in:  +1 312 626 6799 US
Abstract
Mucociliary epithelia are composed of multiciliated, secretory and stem cells, and line various organs in vertebrates such as the respiratory tract. By means of mucociliary clearance, those epithelia provide a first line of defense against inhaled particles and pathogens. Mucociliary clearance relies on the correct composition of cell types, i.e. the proper balance of ciliated and secretory cells, and on their successful differentiation and function. A failure to generate and to maintain correct cell type composition and function results in impaired clearance and high risk to infections, such as in congenital diseases (e.g. ciliopathies) as well as in acquired diseases, including Asthma, Chronic Obstructive Pulmonary Disease (COPD) and Idiopathic Pulmonary Fibrosis (IPF). We study mucociliary epithelia in various species to gain insights into the signaling contribution to organ development, regeneration and disease, and into the remarkable plasticity of cell identity encountered in mucociliary maintenance, including trans-differentiation during homeostasis and pathogenic tissue remodeling.
 
Host: Dr. Brian Mitchell
Associate Professor of Cell and Developmental Biology 
Northwestern University, Feinberg School of Medicine 
Click here to subscribe to the department seminar series  or for more information please contact cdb@northwestern.edu