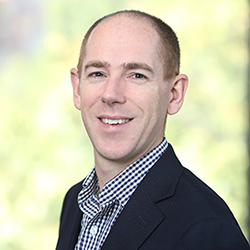 When: Wednesday, February 10, 2021
12:00 PM - 1:00 PM Central
Where: Online
Audience: Faculty/Staff - Student - Post Docs/Docs - Graduate Students
Contact: Vanessa G 312.503.7959

Group: Department of Cell and Developmental Biology
Category: Lectures & Meetings
Description:
CDB SEMINAR PRESENTATION:
"To Divide or Not to Divide: Dissecting the Decision to Enter or Exit the Cell Cycle Using Live-cell Biosensors."
Steven D. Cappell, Ph.D.
NIH/NCI Earl Stadtman Investigator
NCI Laboratory of Cancer Biology and Genetics
Wednesday, February 10, 2021
12:00-1:00 PM
Zoom link: https://northwestern.zoom.us/j/93251988556
Meeting ID: 932 5198 8556
Password: Availalbe upon request
Call-in: +1 312 626 6799 US
Relevant Publications: 
Nathans JF, Cornwell JA, Afifi MM, Paul D, Cappell SD. Cell-cycle inertia underlies a bifurcation in cell fates after DNA damage. Science Advances, In press, expected Jan 13, 2021.
Cappell SD, Mark KG, Garbett D, Pack LR, Rape M, Meyer T. (2018) Emi1 switches from being a substrate to an inhibitor of APC/C-Cdh1 to start the cell cycle. Nature. 558(7709), 313-317. PMID: 29875408.
Cappell SD, Chung M, Jaimovich A, Spencer SL, Meyer T. (2016) Irreversible APC-Cdh1 inactivation underlies the point of no return for cell cycle entry. Cell. 166(1), 167-80. PMID: 27368103.
Host: Dr. Luisa Iruela-Arispe, Professor and Chair
Department of Cell and Developmental Biology    
For more information please contact cdb@northwestern.edu
Click here to subcribe to the CDB Seminar Series listserv.