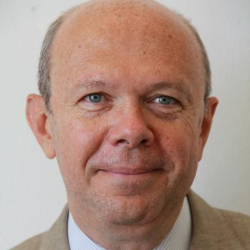 When: Tuesday, October 27, 2020
11:00 AM - 12:00 PM Central
Audience: Faculty/Staff - Student - Public - Post Docs/Docs - Graduate Students
Cost: Free
Contact: Danny Postel

Group: WCCIAS
Co-Sponsor: Havey Institute for Global Health
Global Health Studies

Category: Global & Civic Engagement, Academic, Lectures & Meetings
Description:
Please join us for this inaugural event of Global Governance in the Age of COVID, an iniative of the Weinberg College Center for International and Area Studies at Northwestern.
The COVID pandemic has brought international organizations back into the spotlight, highlighting the need for global coordination on health, communication, research, and more. It has also revealed both strengths and weaknesses of existing international institutions. The Global Governance in the Age of COVID project at Northwestern University supports public knowledge on how the pandemic is remaking the world of international institutions.
We are pleased to launch this initiative in the form of a dialogue with Gian Luca Burci, former General Counsel of the World Health Organization (WHO). The WHO is the main global body responsible for international public health crises and is a central player in the response to the COVID pandemic. To understand how we got here and how future organizations might be designed, it is essential to make sense of the WHO's successes, failures, and limitations in this crisis.
In this webinar, which will be the first in the Global Governance in the Age of COVID series,  we will do a deep dive and examine the WHO in order to draw out the key issues of intergovernmental cooperation and competition that are key to our times.
Gian Luca Burci is currently Adjunct Professor of International Law at the Graduate Institute of International and Development Studies in Geneva, where he also serves as Academic Adviser with the Global Health Centre and Director of the Joint LLM in Global Health Law and Governance. Burci began in the Legal Office of the World Health Organization in 1998 and was appointed Legal Counsel in 2005. He previously served as Legal Officer at the International Atomic Energy Agency in Vienna and in the United Nations Secretariat in New York for nearly a decade.
At the Graduate Institute of International and Development Studies in Geneva, he has taught in the joint LLM in Global Health Law and International Institutions programme in partnership with Georgetown University. He holds a post graduate degree in law from the Università degli Studi di Genova, Italy. His areas of expertise are in international law and international organisations as well as governance and law related to international health. He is co-editor of the Research Handbook on Global Health Law (2018), editor of Global Health Law (2016), and co-author of World Health Organization (2004).
Register in advance for this meeting:
https://northwestern.zoom.us/meeting/register/tJMpdOGhqjkjHtxVMuezhB6x0GZMF4yVxIWT 
After registering, you will receive a confirmation email containing information about joining the meeting.