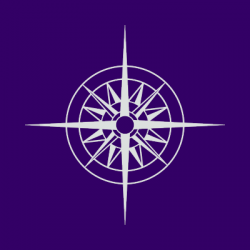 When: Tuesday, December 8, 2020
12:00 PM - 2:00 PM Central
Where: Online
Audience: Faculty/Staff - Student - Public - Post Docs/Docs - Graduate Students
Cost: Advance Registration Required / Open to the Public - https://northwestern.zoom.us/webinar/register/WN_sjJ0eCbVQJWobu9xKh_98Q
Contact: Bret Johnson 847.491.2194

Group: Northwestern University Transportation Center
Category: Academic
Description:
Northwestern University Transportation Center's Hagestad Sandhouse Rail Group presents:
"Christmas in Chicago, Virtually: Railroads in The Age of Disruption"
Anthony B. Hatch
Senior Transportation Analyst & Financial Consultant
ABH Consulting
Hatch is a Senior Transportation Analyst with over twenty-five years of experience covering what he has named the "Railroad Renaissance". He founded ABH consulting, which focuses on the freight transportation segment, particularly surface and intermodal transportation, in 1999 after 15 years Wall Street experience. He previously worked at Salomon Brothers, Argus, PaineWebber and Natwest Markets (USA). He provides traditional institutional transport research, and due diligence and other services to new forms of transport investment such as private equity, infrastructure, and hedge funds in such areas as intermodal, rail maintenance and construction, railcars, and 3PLS.
When: Dec 8, 2020 12:00 PM Central Time (US and Canada) 
Topic: Sandhouse - Anthony Hatch / ABH Consulting
Register in advance for this webinar:
https://northwestern.zoom.us/webinar/register/WN_sjJ0eCbVQJWobu9xKh_98Q
Or an H.323/SIP room system:
    H.323: 
    162.255.37.11 (US West)
    162.255.36.11 (US East)
    221.122.88.195 (China)
    115.114.131.7 (India Mumbai)
    115.114.115.7 (India Hyderabad)
    213.19.144.110 (Amsterdam Netherlands)
    213.244.140.110 (Germany)
    103.122.166.55 (Australia)
    209.9.211.110 (Hong Kong SAR)
    149.137.40.110 (Singapore)
    64.211.144.160 (Brazil)
    69.174.57.160 (Canada)
    207.226.132.110 (Japan)
    Meeting ID: 937 4433 8136
    SIP: 93744338136@zoomcrc.com
After registering, you will receive a confirmation email containing information about joining the webinar.