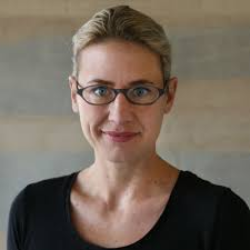 When: Thursday, December 3, 2020
11:00 AM - 12:30 PM Central
Where: Online
Audience: Faculty/Staff - Student - Public - Post Docs/Docs - Graduate Students
Cost: Free
Contact: Cindy Pingry

Group: WCCIAS
Category: Global & Civic Engagement, Academic, Lectures & Meetings
Description:
Please join us for the third installment in our Global Governance in the Age of COVID series, a discussion with Linsey McGoey, a leading authority on philanthropic foundations and their role in the global economy.
McGoey is Professor of Sociology and Director of the Centre for Research in Economic Sociology and Innovation (CRESI) at the University of Essex. Her No Such Thing as a Free Gift: The Gates Foundation and the Price of Philanthropy (2015) is the first book-length analysis of the Gates Foundation's influence, both negative and positive, on global health and development. It has been called a "brave, intelligent and important book that raises vital questions about the full impact of a key source of the world's public health funding." Her research on the new philanthropy links to her general focus on the role of power, ignorance and knowledge in contemporary society, with an emphasis on how corporate power and corporate domination affect well-being and inequality around the world.
Professor McGoey is a pioneering scholar in the interdisciplinary field of ignorance studies, a body of research that explores how strategic ignorance and the will to ignore have underpinned economic exchange and political domination throughout history. She is the author of The Unknowers: How Strategic Ignorance Rules the World (2019), co-editor of the Routledge International Handbook of Ignorance Studies (2015), editor of An Introduction to the Sociology of Ignorance (2014), and a founding editor (with Matthias Gross and Michael Smithson) of the Routledge Research in Ignorance Studies book series.
McGoey serves on the Advisory Board of the Centre for the Study of Contemporary Solidarity, University of Vienna, the Editorial Board of Economy and Society, and the Editorial Advisory Board of Finance and Society. She has held visiting fellowships at the Brocher Foundation, the LSE, and Sciences Po. She has written for The Guardian, Jacobin, Fortune, The Spectator, and openDemocracy, among other publications.
This event is free and open to everyone, but registration is required:
https://bit.ly/billionaires-covid