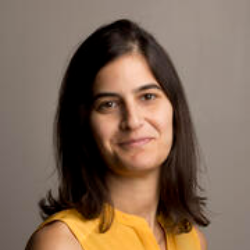 When: Monday, February 15, 2021
12:00 PM - 1:30 PM Central
Where: Online
Audience: Faculty/Staff - Student - Public - Post Docs/Docs - Graduate Students
Cost: Free
Contact: Danny Postel

Group: Middle East and North African Studies
Category: Lectures & Meetings, Academic, Multicultural & Diversity, Global & Civic Engagement
Description:
Please join us for the Winter Quarter lecture in our New Directions in Middle East and North African Studies series, in which Professor Rosie Bsheer of Harvard University will discuss her new book Archive Wars: The Politics of History in Saudi Arabia in dialogue with two graduate students in the MENA Program, Safa Al-Saeedi (Political Science) and Hazal Özdemir (History).
About the book
The production of history is premised on the selective erasure of certain pasts and the artifacts that stand witness to them. From the elision of archival documents to the demolition of sacred and secular spaces, each act of destruction is also an act of state building. Following the 1991 Gulf War, political elites in Saudi Arabia pursued these dual projects of historical commemoration and state formation with greater fervor to enforce their postwar vision for state, nation, and economy. Seeing Islamist movements as the leading threat to state power, they sought to de-center religion from educational, cultural, and spatial policies.
In Archive Wars: The Politics of History in Saudi Arabia, Rosie Bsheer explores the increasing secularization of the postwar Saudi state and how it manifested in assembling a national archive and reordering urban space in Riyadh and Mecca. The elites' project was rife with ironies: in Riyadh, they employed world-renowned experts to fashion an imagined history, while at the same time in Mecca they were overseeing the obliteration of a thousand-year-old topography and its replacement with commercial megaprojects. Archive Wars shows how the Saudi state's response to the challenges of the Gulf War served to historicize a national space, territorialize a national history, and ultimately refract both through new modes of capital accumulation.
About the speaker
Rosie Bsheer is a historian of the modern Middle East. Her teaching and research interests center on Arab intellectual and social movements, petro-capitalism and state formation, and the production of historical knowledge and commemorative spaces. She is the author of Archive Wars: The Politics of History in Saudi Arabia (Stanford University Press, 2020) and co-editor (with Bassam Haddad and Ziad Abu-Rish) of The Dawn of the Arab Uprisings: End of An Old Order? (Pluto Press, 2012). She teaches graduate and undergraduate courses on oil and empire, social and intellectual movements, petro-modernity, political economy, historiography, and the making of the modern Middle East. She is Associate Producer of the 2007 Oscar-nominated film My Country, My Country, co-editor of Jadaliyya, and Associate Editor of Tadween Publishing.
Bsheer's work has been supported by the Mellon Foundation, the American Council of Learned Societies (ACLS), the Social Science Research Council (SSRC), the Whiting Foundation, and the Institute for Religion, Culture, and Public Life. She received her Ph.D. in History from Columbia University (2014) and comes to Harvard University from Yale University, where she was Assistant Professor of History (2014–2018). She is the recipient of the Poorvu Family Award for Interdisciplinary Teaching at Yale University (2017) and Yale College's Sarai Ribicoff '75 Award for the Encouragement of Teaching (2018).
This event is free and open to everyone, but registration is required:
bit.ly/archive-wars