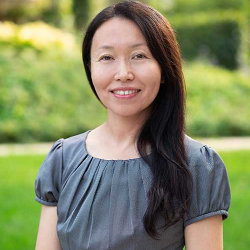 When: Tuesday, December 1, 2020
3:30 PM - 5:30 PM Central
Where: Online
Audience: Faculty/Staff - Student - Graduate Students
Contact: Peter Carroll 847.491.2753

Group: East Asia Research Forum
Category: Academic, Lectures & Meetings, Multicultural & Diversity, Global & Civic Engagement
Description:
Please join the East Asia Research Forum for this talk by Xuefei Ren, Associate Professor of Sociology at Michigan State University, on her research comparing the ways that Chinese and Indian cities manage land acquisition, slum clearance, and air pollution.
Xuefei Ren is a comparative urbanist whose work focuses on urban development, governance, architecture, and the built environment in global perspective. She is the author of three books: Building Globalization: Transnational Architecture Production in Urban China (University of Chicago Press, 2011), Urban China (Polity Press, 2013), and Governing the Urban in China and India: Land Grabs, Slum Clearance, and the War on Air Pollution (Princeton University Press, 2020).
Currently she is working on a number of comparative projects, on urban redevelopment (China, India, Brazil, and the U.S.), mega-events (Beijing, Tokyo, and Rio Olympics), and culture-led revitalization in post-industrial cities (Detroit, Harbin, and Turin). She regularly teaches undergraduate courses on social theory, urban sociology, visual sociology, international development, and graduate seminars on comparative urban theory and structural inequality. She is a recipient of a number of distinguished fellowships and grants, including from the Woodrow Wilson International Center for Scholars, the Andrew Mellon Foundation, the Freiburg Institute for Advanced Studies, and the American Council of Learned Societies.
Register for this event:
https://northwestern.zoom.us/meeting/register/tJUpfu6upz0tEtM_wYhO2Qh7EVrcg-KIbgHa