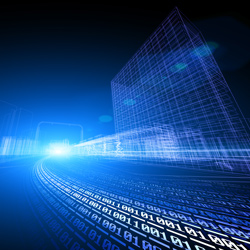 When: Tuesday, February 23, 2021
5:15 PM - 7:30 PM Central
Where: Online
Webcast Link
Audience: Faculty/Staff - Student - Public - Post Docs/Docs - Graduate Students
Contact: Sarah Ben Maamar

Group: Northwestern Institute on Complex Systems (NICO)
Category: Academic
Description:
FEBRUARY MEETING: Monday, February 23, 2021 at 5:30pm (Central) via Zoom and Gather
DATA SCIENCE NIGHTS are monthly hack nights on popular data science topics, organized by Northwestern University graduate students and scholars. Aspiring, beginning, and advanced data scientists are welcome!
AGENDA:
5:15: Welcome to Data Science Nights via Zoom
* Zoom Link: https://northwestern.zoom.us/j/96207323991
* Passcode: DSN2021
5:30: Presentation by Aviv Landau, Columbia University
6:00: Hacking session via Gather
* Gather link: https://gather.town/app/UCTJAHOgQi2FLx4O/DSN
SPEAKER: Aviv Landau, Postdoctoral research scientist, Data Science Institute, Columbia University
TOPIC: Artificial Intelligence-Assisted Identification of Child Abuse and Neglect in Hospital Settings with Implications for Bias Reduction and Future Interventions
Child abuse and neglect are defined as any action (physical, emotional, and/or sexual) by a caregiver that results in harm to a child. Around 700,000 children are abused yearly in the US. There is a lack of knowledge about factors that can be used to phenotype child abuse and neglect using electronic health records (EHR). In clinical practice, even experienced professionals miss clinical presentations of abuse and neglect. Clinician bias begets the over-suspicion of neglect and abuse directed at Black and Latinx communities. In 2018, approximately 50% of the children with confirmed abuse and neglect cases were Black and Latinx in the US.
This presentation will discuss considerations for generating a phenotype of child abuse and neglect in emergency departments using secondary data from EHR. Implications will be provided for racial bias reduction and development of further decision support tools to assist in identification of abuse and neglect.   
SPEAKER BIO:
Dr. Aviv Y. Landau is the Associate Director of SAFElab and a postdoctoral research scientist at Columbia University's Data Science Institute under the guidance of Prof. Desmond Patton. In his research, he uses qualitative, network, and computational data methodologies to explore how youth engage on social media when experiencing and coping with social rejection, cyberbullying, and child abuse and neglect. 
Dr. Landau worked for several years as a social worker in Israel with youth from diverse and marginalized backgrounds such as; immigrants, LGBQs, and school dropouts. Dr. Landau received his B.S.W, M.S.W, and Ph.D. from the University of Haifa, Israel. 
For more info: data-science-nights.org
Supporting Groups:
This event is supported by the Northwestern Institute for Complex Systems and the Northwestern Data Science Initiative.