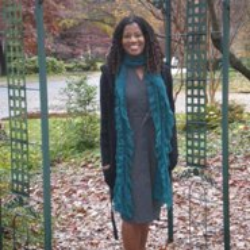 When: Tuesday, January 26, 2021
12:30 PM - 2:00 PM Central
Audience: Faculty/Staff - Student - Public - Post Docs/Docs - Graduate Students
Cost: Free
Contact: Danny Postel

Group: Latin American and Caribbean Studies
Co-Sponsor: African American Studies Department
Andean Cultures and Histories Working Group

Category: Academic, Lectures & Meetings, Multicultural & Diversity, Global & Civic Engagement
Description:
Please join the Latin American and Caribbean Studies Program, the Department of African American Studies, and the Andean Cultures and Histories Working Group for this lecture by historian Erika Edwards in the Afro-Latin America: Representation, Politics, History series.
Erika Edwards is Associate Professor of History at the University of North Carolina at Charlotte. She is the author of Hiding in Plain Sight: Black Women, the Law, and the Making of a White Argentine Republic (2020), which won the 2020 Association of Black Women Historians' Letitia Woods-Brown Memorial Book Prize and was named one of the best books of 2020 by the African American Intellectual History Society.
The book — the first comprehensive study in English of the history of African descendants outside of Buenos Aires in the late colonial and early republican periods — traces the origins of what some white Argentines mischaracterize as a "black disappearance" by delving into the intimate lives of black women and explaining how they contributed to the making of a "white" Argentina. Edwards argues that attempts by black women to escape the stigma of blackness by recategorizing themselves and their descendants as white began as early as the late 18th century, challenging scholars who assert that the black population drastically declined at the end of the 19th century because of the whitening or modernization process. She further contends that in Córdoba, Argentina, women of African descent (such as wives, mothers, daughters, and concubines) were instrumental in shaping their own racial reclassifications and destinies.
Among the courses she teaches are Afro-Latin American History, African Descendants in Latin America: Historiography of the African Diaspora in Latin America, The Black Atlantic 1500-1800, and Black Women and the African Diaspora.
Register in advance for this event:
https://northwestern.zoom.us/meeting/register/tJwpf-GtpzsvHdTQo3dhiQR8RLOMQZ3B84lc