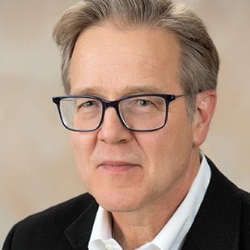 When: Friday, February 26, 2021
12:00 PM - 1:00 PM Central
Where: Online
Audience: Faculty/Staff - Student - Public - Post Docs/Docs - Graduate Students
Cost: Free
Contact: Cindy Pingry

Group: WCCIAS
Category: Global & Civic Engagement, Academic, Lectures & Meetings
Description:
Please join us for the Global Lunchbox series, a weekly conversational forum hosted by the Weinberg College Center for International and Area Studies featuring work-in-progress by members of the Northwestern community.
Our guest this week, psychologist Dan McAdams, will discuss his recent book The Strange Case of Donald J. Trump: A Psychological Reckoning (Oxford University Press, 2020).
About the book
The Strange Case of Donald J. Trump provides a coherent and nuanced psychological portrait of Donald Trump, drawing upon biographical events in the subject's life and contemporary scientific research and theory in personality, developmental, and social psychology.
Dan P. McAdams, renowned psychologist who pioneered the study of lives, examines the central personality traits, personal values and motives, and the interpersonal and cultural factors that together have shaped Trump's psychological makeup, with an emphasis on the strangeness of the case--that is, how Trump again and again defies psychological expectations regarding what it means to be a human being. The book's central thesis is that Donald Trump is the episodic man. The chapters, structured as stand-alone essays each riffing on a single psychological theme, build on each other to present a portrait of a person who compulsively lives in the moment, without an internal story to integrate his life in time. With an emphasis on scientific personality research, rather than political rhetoric, McAdams shows that Trump's utter lack of an inner life story is truly exceptional. This book is a remarkable case study which should be of as much interest to psychologists as it is to readers trying to reckon with the often confounding behavior and temperament of the 45th President of the United States.
About the speaker
Dan P. McAdams is the Henry Wade Rogers Professor of Psychology and Professor of Human Development and Social Policy at Northwestern. His writings focus on concepts of self and identity in contemporary American society and on themes of power, intimacy, redemption, and generativity across the adult life course.
He is best known for formulating a life-story theory of human identity, which argues that modern adults provide their lives with a sense of unity and purpose by constructing and internalizing self-defining life stories or "personal myths." A leader in the recent emergence within the social sciences of narrative approaches to studying human lives – approaches that place stories and storytelling at the center of human personality – McAdams has been funded by major grants from The Spencer Foundation and the Templeton Foundation. He directed the Foley Center for the Study of Lives at Northwestern University from 1997 to 2019, a project funded by the Foley Family Foundation.
His previous books include George W. Bush and the Redemptive Dream: A Psychological Portrait (Oxford University Press, 2011) and The Art and Science of Personality Development (Guilford Press, 2015). He also is author of The Redemptive Self: Stories Americans Live By (Oxford University Press, 2006/2013), which integrates 15 years of research he collected with students and charts a new psychology of American identity as expressed in cultural and historical American texts and images and in the life stories of caring and productive American adults in their midlife years. The book won the 2006 William James Award from the American Psychological Association and the 2007 Association of American Publishers Award.
This event is free and open to all, but registration is required:
https://northwestern.zoom.us/meeting/register/tJwpcuyvrTotE9Vh33SzylKbPVeqsplsWNF7