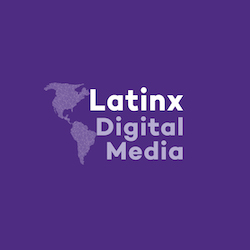 When: Thursday, February 25, 2021
12:00 PM - 1:00 PM Central
Where: Online
Audience: Faculty/Staff - Student - Public - Post Docs/Docs - Graduate Students
Cost: Free
Contact: Center for Latinx Digital Media

Group: Center for Latinx Digital Media
Co-Sponsor: Alice Kaplan Institute for the Humanities
Latin American and Caribbean Studies

Category: Academic
Description:
Throughout the Winter Quarter, the Center for Latinx Digital Media invites you to a series of weekly seminars held over Zoom on Thursdays from 12-1 PM CT. You can now register (click here) to the seminar on Thursday, February 25, 2021 at 12-1 PM CT, where Prof. Yeidy M. Rivero (University of Michigan - Ann Arbor) will give a presentation entitled "Spanish from nowhere: Miami's America's Production Inc. and accent-less Spanish-language radio in the 1960s." 
Presentation abstract: During the 1960s, Louis J. Boeri's Miami-based America's Production Inc. (API) was one of the top Spanish-language radio production companies in the U.S. selling shows to the U.S. government and to commercial radio stations in the U.S., Latin America, and Spain. A key factor of API's marketing strategy was the promotion of its shows as depicting accent-less Spanish. In this presentation I analyze elements that formed API's allegedly accent-less performances and how these ingredients might have contributed to the company's success in the U.S. Spanish-language radio market during the 1960s.
Yeidy M. Rivero is a Professor and Chair of the Department of Film, Television, and Media, and a Professor in American Culture. She is the author of Tuning Out Blackness: Race and Nation in the History of Puerto Rican Television (Duke University Press, 2005), Broadcasting Modernity: Cuban Commercial Television, 1950-1960 (Duke University Press, 2015), and co-editor (with Arlene Dávila) of Contemporary Latino Media: Production, Circulation, Politics (New York University Press, 2015). 
This event is co-sponsored by the Alice Kaplan Institute for the Humanities, the Buffett Institute for Global Affairs, the Center for Global Culture and Communication, the Department of Radio/Television/Film, the Latin American and Caribbean Studies Program, the MA in Sound Arts and Industries, and the Medill School.