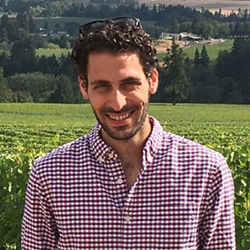 When: Tuesday, March 16, 2021
12:00 PM - 1:00 PM Central
Where: Online
Audience: Faculty/Staff - Post Docs/Docs - Graduate Students
Contact: CIERA Astrophysics (847) 491-8646

Group: CIERA - Special Seminars
Category: Lectures & Meetings
Description:
Presenter: Ben Maralit, UC Berkeley
Website: http://benmargalit.com
Host: Vicky Kalogera, Daniel I. Linzer Distinguished University Professor, CIERA Director
Talk Abstract:
Fast radio bursts are an exciting new class of events whose origin has—until recently—remained elusive. In this talk I will describe theoretical work that has been key to unraveling the mystery of these enigmatic events. Several testable predictions of this theory have recently been confirmed by the groundbreaking discovery of a Galactic fast radio burst, potentially resolving outstanding open questions in the field. Looking forward, I will briefly discuss the bright future of fast radio burst astrophysics, and position this burgeoning field within the broader context of time-domain astronomy—where upcoming advances will create unique opportunities for theory in the decade to come.