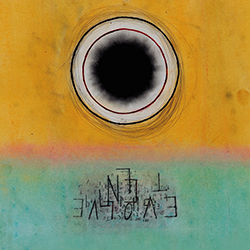 When: Monday, April 26, 2021
7:30 PM - 8:45 PM CT
Where: Northwestern University Lakefill, Evanston, IL 60208
Audience: Faculty/Staff - Student - Public - Post Docs/Docs - Graduate Students
Cost: Free
Contact: Concert Management Office (847) 467-4000

Group: Bienen School of Music Concerts and Events
Category: Fine Arts
Description:
Commissioned by Northwestern University for the choirs of the Bienen School of Music.
In memory of Thomas Kasdorf
Based on Northwestern alumna and Illinois Poet Laureate Angela Jackson's poem of the same title, Eclipse was composed by Kevin Vondrak and Donald Nally, while separated by nearly 800 miles due to the COVID-19 pandemic. Inspired by the shared experience of the sights, sounds, and emotions conjured while standing on the shores of Lake Michigan under a full moon, the work addresses our individual and collective experiences with sadness, aloneness, anger, and loss, as well as hope and togetherness. Eclipse offers a reflection on upheaval and change, both past and present, conveying the simple yet profound truth: We carry the news with us.
Eclipse is designed to be performed in a safe, socially-distanced setting. Over 60 performers will be stationed at intervals along the Northwestern Lakefill (located across the bridge just east of Pick-Staiger Concert Hall and the Ryan Center for the Musical Arts), creating an ethereal cloud of sound. Audience members experience the piece in a linear fashion by walking the length of the Lakefill from south to north at a relaxed pace.
We ask that audience members adhere to Northwestern University guidelines by wearing a mask and maintaining a distance of at least six feet from others not in their group at all times.
Free, timed admission is available for groups of one to four people. Groups must reserve their spot within a specific 15-minute window, and are asked to arrive at the Lakefill bridge within or shortly before their chosen 15-minute window. Visit the links provided to reserve a time.
One ticket is equal to one reservation. Limit 4 people per reservation.