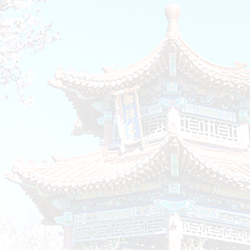 When: Sunday, May 30, 2021
1:00 PM - 6:00 PM Central
Where: Online
Webcast Link
Audience: Student
Contact: Licheng Gu

Group: Office of International Relations
Category: Global & Civic Engagement
Description:
2021 Midwest College Student Chinese Speech Contest
Organized by Prof. Licheng Gu from Northwestern University, Prof. Hong Chen from Loyola University, and Prof. Jinai Sun from North Central College
Agenda:
1:00 pm Opening Ceremony
1:45 pm Competition in Different Groups 
5:00 pm Closing Ceremony
Graduate and undergraduate Chinese language students studying in colleges or universities in the Midwestern United States will be divided into 6 groups according to their level (year) of Chinese study and their native proficiency.
Group 1: Non-heritage students who are in 1st Year Chinese Class
Group 2: Non-heritage students who are in 2nd Year Chinese Class
Group 3: Non-heritage students who are in 3rd Year Chinese Class
Group 4: Non-heritage students who are in 4th Year Chinese Class
Group 5: Students who are in 1st & 2nd Year Heritage Chinese Classes
Group 6: Students who are in 3rd & 4th Year Heritage Chinese Classes
Contestants will present a 3-5 minute speech on a topic of their choice (80 points) as well as a 3-5 minute talent act (20 points) such as a Chinese song, dance, painting, calligraphy, paper cut, puppet show, martial arts, or musical instrument. The judging committee will be composed of high school Chinese language teachers and artists.
Organizing committee
Prof. Jinai Sun, North Central College (jsun@noctrl.edu)
Prof. Hong Chen, Loyola University (hchen4@luc.edu)
Prof. Licheng Gu, Northwestern University (L-gu3@northwestern.edu)
Co-sponsored by
Education Department, Consulate General of the People's Republic of China, Phoenix Publishing Company in Chicago