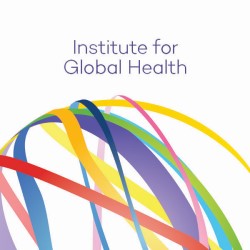 When: Friday, May 7, 2021
12:00 PM - 1:00 PM Central
Where: Online
Audience: Faculty/Staff - Student - Public - Post Docs/Docs - Graduate Students
Contact: Kristen Weber

Group: Havey Institute for Global Health
Category: Academic
Description:
Please join the Institute for Global Health for our "First Friday" Seminar Series! This webinar will be available through Zoom, and registration is required in order to receive information to join. All that register will receive a link that is unique to them.
Joining us is Jude Nwokike. Jude is the Vice President at USP and the Director of the Promoting the Quality of Medicines Plus (PQM+) Program, a five-year cooperative agreement between the United States Agency for International Development (USAID) and USP. He is a leader in global health program management with more than 20 years of experience in medical products regulation and quality assurance systems strengthening.
Before joining USP, Mr. Nwokike served as the U.S. Food and Drug Administration's (FDA) liaison working closely with the Center for Drug Evaluation and Research (CDER) on the PEPFAR antiretroviral drugs (ARVs) tentative approval program. As FDA's point of contact, he coordinated activities dealing with pharmaceutical companies seeking to participate in the expedited review process for ARVs and liaised with the World Health Organization to share information on FDA tentatively approved and approved ARVs. Prior to FDA, he worked for around 10 years with the USAID-funded programs of Management Sciences for Health (MSH), around 10 years in the pharmaceutical industry, and two years with the government of Botswana.
The Institute for Global Health Seminar Series is held the first Friday of each month, September through July, and will feature the research and ideas of outstanding global health leaders at Feinberg, the larger Northwestern community, and beyond.