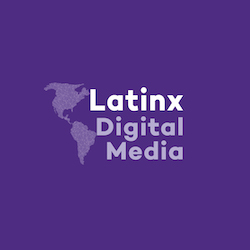 When: Thursday, May 20, 2021
12:00 PM - 1:00 PM Central
Where: Online
Audience: Faculty/Staff - Student - Public - Post Docs/Docs - Graduate Students
Cost: Free
Contact: Center for Latinx Digital Media

Group: Center for Latinx Digital Media
Co-Sponsor: Latin American and Caribbean Studies
Radio/TV/Film

Category: Academic
Description:
Throughout the Spring Quarter, the Center for Latinx Digital Media invites you to a series of weekly seminars held over Zoom on Thursdays. You can now register (click here) to the seminar on Thursday, May 20, 2021 at 12-1 PM US CT, where Profs. Natalia Aruguete (Universidad de Quilmes) and Ernesto Calvo (University of Maryland) will give a presentation entitled "My partisan friends live in a bubble: Framing and perceived polarization in social media." 
Abstract: Network Activated Frame (NAF) describes how the sharing behavior of interconnected users alters the frequencies of the texts, images, and endorsements observed by peers. Changes in the frequency of distinct frame elements, in different regions of a social network, shape how individuals interpret, classify, and define situations and events. We test the mechanisms behind NAF with an original conjoint design that replicates network activation in a survey. We test the activation of content by users as well as the expectation of activation by peers. Results validate expectations of the generalized friendship paradox, where "my partisan friends are more partisan than I am." We implement the conjoint experiments in Argentina, Brazil, Mexico, and the United States.
Natalia Aruguete (PhD UNQ, 20XX) is Professor of the Universidad Nacional de Quilmes and the Universidad Austral, and a member of CONICET (Argentina's Federal Agency for the development of Science and Technology). She has published three books and fifty articles studying the relationship between traditional media and social media, with particular attention to the effect of political agendas, media agendas, and the public. 
Ernesto Calvo (PhD, Northwestern University 2001), is Professor of Government and Politics at the University of Maryland and Director of the interdisciplinary Lab for Computational Social Science (iLCSS). His research focuses on the study of comparative political institutions, representation, and framing in social networks. 
This event is co-sponsored by the Alice Kaplan Institute for the Humanities, the Buffett Institute for Global Affairs, the Center for Global Culture and Communication, the Department of Communication Studies, the Department of Radio/Television/Film, the Latin American and Caribbean Studies Program, and the Latina and Latino Studies Program.