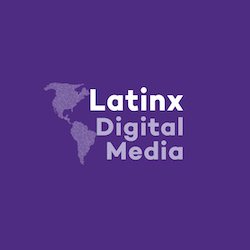 When: Thursday, May 27, 2021
12:00 PM - 1:00 PM Central
Where: Online
Audience: Faculty/Staff - Student - Public - Post Docs/Docs - Graduate Students
Cost: Free
Contact: Center for Latinx Digital Media

Group: Center for Latinx Digital Media
Co-Sponsor: Alice Kaplan Institute for the Humanities

Category: Academic
Description:
Throughout the Spring Quarter, the Center for Latinx Digital Media invites you to a series of weekly seminars held over Zoom on Thursdays. You can now register (click here) to the seminar on Thursday, May 27, 2021 at 12-1 PM US CT, where Vanessa Díaz (Loyola Marymount University) will give a presentation entitled "Manufacturing celebrity: Latino paparazzi and women reporters in Hollywood." 
Abstract: In Manufacturing Celebrity (Duke University Press, 2020) Vanessa Díaz traces the complex power dynamics of the reporting and paparazzi work that fuel contemporary Hollywood and American celebrity culture. Drawing on ethnographic fieldwork, her experience reporting for People magazine, and dozens of interviews with photographers, journalists, publicists, magazine editors, and celebrities, Díaz examines the racialized and gendered labor involved in manufacturing and selling relatable celebrity personas. Celebrity reporters, most of whom are white women, are expected to leverage their sexuality to generate coverage, which makes them vulnerable to sexual exploitation and assault. Meanwhile, the predominantly male Latino paparazzi can face life-threatening situations and endure vilification that echoes anti-immigrant rhetoric. In pointing out the precarity of those who hustle to make a living by generating the bulk of celebrity media, Díaz highlights the profound inequities of the systems that provide consumers with 24/7 coverage of their favorite stars. 
Vanessa Díaz is a multimedia ethnographer and journalist whose work focuses on issues of race, gender, and labor in popular culture across the Americas. Grounded in her experience as a red carpet reporter for People magazine, Díaz's first book Manufacturing Celebrity: Latino Paparazzi and Women Reporters in Hollywood focuses on hierarchies of labor as well as racial and gender politics in the production of celebrity-focused media. Díaz is a co-author of UCLA's 2017 Hollywood Diversity Report, director of the film Cuban HipHop: Desde el Principio, and the media editor for Transforming Anthropology. Her research has been profiled in such outlets as the Atlantic, the Los Angeles Times, and NBC News. Díaz is an assistant professor in the Department of Chicana/o and Latina/o Studies at Loyola Marymount University.
This event is co-sponsored by the Alice Kaplan Institute for the Humanities, the Buffett Institute for Global Affairs, the Center for Global Culture and Communication, the Department of Communication Studies, the Department of Radio/Television/Film, and the Latina and Latino Studies Program.