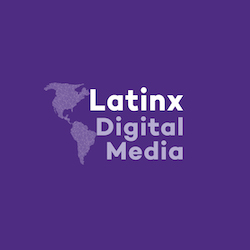 When: Thursday, June 3, 2021
12:00 PM - 1:00 PM Central
Audience: Faculty/Staff - Student - Public - Post Docs/Docs - Graduate Students
Cost: Free
Contact: Center for Latinx Digital Media

Group: Center for Latinx Digital Media
Co-Sponsor: Alice Kaplan Institute for the Humanities
The Latina and Latino Studies Program
SOC - Department of Radio/TV/Film

Category: Academic
Description:
Throughout the Spring Quarter, the Center for Latinx Digital Media invites you to a series of weekly seminars held over Zoom on Thursdays. You can now register (click here) to the seminar on Thursday, June 3, 2021 at 12-1 PM US CT, where Isabel Molina-Guzmán (University of Illinois at Urbana-Champaign) will give a presentation entitled "Black/Latinidad: Racial performance as visual technology." 
Abstract: Using three case studies from the forthcoming book Black/Latinidad I provide a framework for studying performances of Blackness in relation to Latinidad and their function as a contemporary visual technology. The case studies, which range from entertainment (Zoë Saldaña as Nina Simone) to social media (#Blaxican) and news (image captures of police shooting of Latinos), unpack how we (as media producers and audiences, popular culture fans and publics) make sense of Blackness and Latinidad relationally in contemporary visual culture with sometimes troubling truth effects. In the contemporary context of neoliberal multiculturalism, visual discourses of Blackness and Latinidad and Black/Latinidad exists in the fraught terrain of authenticity where U.S. social, cultural, and economic policies depend on the valuation of one minority community and the devaluation of another. . 
Isabel Molina-Guzmán is a professor of communication and Latina/Latino Studies with affiliations in Gender & Women Studies, Latin American & Caribbean Studies and the Institute of Communications Research at the University of Illinois Urbana Champaign. She currently serves as the associate dean of diversity and inclusion for the College of Liberal Arts & Sciences and faculty director of the Illinois Sloan University Center for Exemplary Mentoring. Molina-Guzmán founded the Ethnicity Race in Communication Division of the International Communication in 2005, and currently serves as co-editor of the journal Feminist Media Studies. She is the author of more than two dozen academic articles and two books, Latinas/Latinos on Television (2018) and Latina Bodies in the Media (2010). Her research expertise on Latinas/Latinos, gender, race, ethnicity, and communication has been featured at the 2016 White House Conference on Women and Girls of Color, The New York Times, and National Public Radio among other outlets.
This event is co-sponsored by the Alice Kaplan Institute for the Humanities, the Buffett Institute for Global Affairs, the Center for Global Culture and Communication, the Department of Communication Studies, the Department of Radio/Television/Film, and the Latina and Latino Studies Program.