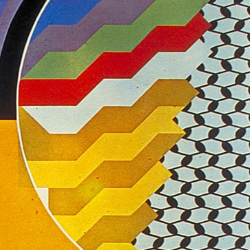 When: Monday, November 1, 2021
12:30 PM - 2:00 PM CT
Where: Online
Audience: Faculty/Staff - Student - Public - Post Docs/Docs - Graduate Students
Cost: Free
Contact: Danny Postel

Group: Middle East and North African Studies
Category: Global & Civic Engagement, Academic, Lectures & Meetings, Multicultural & Diversity
Description:
Register for the Zoom link:
https://bit.ly/mena-solidarity-when
Please join us for this conversation with scholars working on connected political and social movements both within the MENA region and between movements inside the region and outside of it, to help us think critically about the long history of solidarity politics and practice as well as its future. What can we learn from historical examples of connected movements in order to understand what solidarity does or should look like today, whether in helping define new modes of political practice or by revising or revisiting historical ones? How do activists or scholars address the tension in translocal solidarities between local specificities and singularities on the one hand, and shared or cognate experiences and structures on the other? Is "solidarity" the most accurate or even desirable term to describe such diverse movements as they exist in the long history of connected struggles, from tricontinentalism to BDS?
About the speakers
Fuad Musallam is a political anthropologist who specialises in the study of activism, labor, and subjectivity, particularly as they relate to the making of community and the political imagination. He is LSE Fellow in the Department of Anthropology at the London School of Economics and Political Science. He has written on ethnographic description and the phenomenology of urban space, the temporal frames of political action, and the role of storytelling and narrativisation in political activism. His doctoral research in Lebanon investigated what drove young people to struggle for change and how, in the face of failure, activists came to understand the possibility of worthwhile action in the future. He is preparing a monograph, titled "A break in the future: feeling like an activist after the Arab uprisings," which explores how political activists sustain their capacity to engage in transformative action when failure makes demobilisation and despair appear inescapable. 
Maha Nassar is Associate Professor of Modern Middle East History and Islamic Studies at the University of Arizona. She is a cultural and intellectual historian of the 20th-century Arab world, with a focus on Palestinian history. Her first book, Brothers Apart: Palestinian Citizens of Israel and the Arab World (Stanford University Press, 2017), examines how Palestinian cultural producers in Israel during the 1950s and 1960s positioned themselves within an Arab and third-world social, cultural and intellectual milieu that extended far beyond the confines of the Israeli nation-state. Her current projects explore further dimensions of Palestinian subject-formation in the 20th century. Her next book aims to tell the story of how Palestinian identity has been constructed and maintained under the conditions of statelessness and transnational dispersal. As part of her interest in the transnational circulation of political vocabularies, she is exploring how Palestinian writers engaged with the Black American freedom movement.
About the moderator
Wendy Pearlman is Professor and Director of Undergraduate Studies in the Department of Political Science and a core faculty member of the Middle East and North African Studies Program at Northwestern University. She is the author of four books: Occupied Voices: Stories of Everyday Life from the Second Intifada (Nation Books, 2003); Violence, Nonviolence, and the Palestinian National Movement (Cambridge University Press, 2011); We Crossed a Bridge and it Trembled: Voices from Syria (Custom House, 2017), a collection of first-hand testimonials that chronicles the Syrian rebellion, war, and refugee crisis exclusively through the stories and reflections of people who have lived it, based on interviews she conducted with more than 400 displaced Syrians in Jordan, Turkey, Lebanon, the United Arab Emirates, Denmark, Sweden, Germany, and the United States; and Triadic Coercion: Israel's Targeting of States That Host Nonstate Actors (Columbia University Press, 2018), co-authored with Boaz Atzili.
This event is part of our quarterly MENA Conversations series.
Artist: Mohammed Chabaa. Year: 1978. Publisher: Palestine Research Center (Lebanon). Source: Archives of the Institute for Palestine Studies (Washington, DC). Palestine Poster Project Archives (PPPA)
Register for the Zoom link:
https://bit.ly/mena-solidarity-when