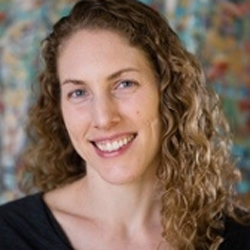 When: Wednesday, November 3, 2021
12:00 PM - 1:00 PM Central
Where: Online
Webcast Link
Audience: Faculty/Staff - Student - Public - Post Docs/Docs - Graduate Students
Cost: Free
Contact: Meghan Stagl 847.491.2527

Group: Northwestern Institute on Complex Systems (NICO)
Category: Academic, Lectures & Meetings
Description:
Speaker:
Katherine Amato, Assistant Professor, Department of Anthropology, Northwestern University
Title:
Integrating evolutionary perspectives into microbiome research
Abstract:
TBA
Speaker Bio:
Katie Amato is a biological anthropologist studying the gut microbiota in the broad context of host ecology and evolution. She is particularly interested in understanding how changes in the gut microbiota impact human nutrition and health in populations around the world, especially those with limited access to nutritional resources. She also uses non-human primates as models for studying host-gut microbe interactions in selective environments and to determine whether the human gut microbiota has characteristics that are unique among primates. Her current research focuses on microbial contributions to host nutrition during periods of reduced food availability or increased nutritional demands, as well as microbial influences on brain growth. She has worked in the field extensively with black howler monkeys in southeastern Mexico, and is currently establishing projects with both humans and non-human primates in other parts of the world.
Webinar:
https://northwestern.zoom.us/j/96195982317
Passcode: nico
About the Speaker Series:
Wednesdays@NICO is a vibrant weekly seminar series focusing broadly on the topics of complex systems and data science. It brings together attendees ranging from graduate students to senior faculty who span all of the schools across Northwestern, from applied math to sociology to biology and every discipline in-between. Please visit: https://bit.ly/WedatNICO for information on future speakers.