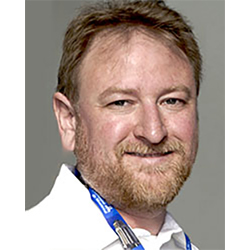 When: Friday, October 22, 2021
12:00 PM - 1:00 PM Central
Where:
Audience: Faculty/Staff - Student - Post Docs/Docs - Graduate Students
Contact: Sarah Alber (312) 503-7958

Group: Department of Cell and Developmental Biology
Category: Lectures & Meetings
Description:
CDB SPECIAL SEMINAR:
"New methods for LITE imaging of microtubule dynamics in the mitotic spindle reveal unsuspected behaviors"
Paul S. Maddox, Ph.D.
Associate Professor and William Burwell Harrison Scholar
Department of Biology
University of North Carolina at Chapel Hill
Chapel Hill, North Carolina
Friday, October 22, 2021
12:00-1:00 PM
Hybrid Seminar
Location: David Hale Williams Auditorium, McGaw 2-320
Zoom Link: https://northwestern.zoom.us/j/95584864355
Meeting ID: 955 8486 4355
Password: Available upon request from cdb@northwestern.edu
Dial in Number: +1 312 626 6799 US


Abstract: 
The mitotic spindle segregates the duplicated genome every cell cycle.  Microtubules in the spindle bind to the kinetochore region of chromosomes and generate the force required for segregation.  Microtubules are intrinsically dynamic, those bound to kinetochores exhibit suppressed dynamics and have the unusual trait of poleward microtubule flux wherein the plus ends continuously polymerize at kinetochores while the corresponding minus ends depolymerize at the spindle pole.  We have developed a new single molecule imaging method for measuring poleward microtubule flux and reveal unexpected microtubule dynamics relative to kinetochores.  We have modified the LITE imaging technique we pioneered several years age to remove chromatic aberration and increase power in the illumination path while maintaining limited photobleaching.  The result is a light sheet capable of single molecule imaging (for SMLM super resolution and/or live cell imaging) for long periods of time.  This technology opens new possibilities for live single molecule tracking of cellular events.
Hosts:
Dr. Volodya Gelfand, Professor
Department of Cell and Developmental Biology 
and
Dr. Constadina Arvanitis, Research Associate Professor
Department of Cell and Developmental Biology
Director of the Center for Advanced Microscopy & Nikon Imaging Center
For more information please contact cdb@northwestern.edu
Zoom link sent via listserv. To subcribe to the CDB Seminar Series listserv please visit https://www.feinberg.northwestern.edu/sites/cdb/about/contact.html#listserv