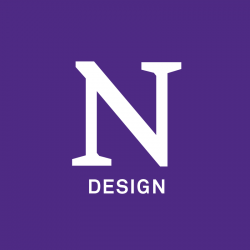 When: Friday, November 5, 2021
3:00 PM - 4:00 PM Central
Where: North Campus Parking Garage/Academic Building, The Garage, 2311 N Campus Drive, Evanston, IL 60208 map it
Audience: Student - Graduate Students
Contact: Stacy Benjamin (847) 491-2013

Group: Segal Design Institute
Category: Academic
Description:
Design, Technology, and Research (DTR) is a CS and Segal learning initiative that empowers students to drive cutting-edge research through the development of systems that shape new experiences with people and technology. The application to enroll in DTR (COMP_SCI 315/497) is out now and our upcoming Open House event is a great opportunity to understand what DTR is all about. The application is open to all students regardless of class standing/major, as long as they have some technical experience and are interested in design research.
Apply: http://dtr.northwestern.edu/Apply
Our Open House will take place at The Garage on November 5th from 3-4 PM. Students can come whenever they want and stay for however long they would like! We also will have FREE SNACKS for anyone who comes to the event. Come join us at our Open House to learn more about our research projects and the DTR community!