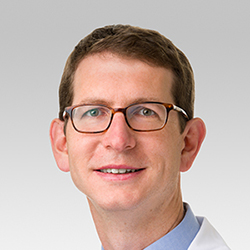 When: Tuesday, December 7, 2021
11:00 AM - 12:00 PM Central
Where: Simpson Querrey Biomedical Research Center, Simpson Querrey Auditorium, 303 E. Superior Street, Chicago, IL 60611 map it
Audience: Faculty/Staff - Student - Post Docs/Docs - Graduate Students
Cost: free
Contact: Jodi Johnson

Group: Lurie Cancer Center Clinical Sciences Research Programs
Category: Lectures & Meetings
Description:
The Translational Research in Solid Tumors (TRIST) Program presents:
Expanding the Definition of Curable Prostate Cancer 
David VanderWeele MD, PhD
Assistant Professor, Hematology and Oncology
Northwestern University
Feinberg School of Medicine
Dr. VanderWeele's research and clinical practice focus on altering the course of potentially lethal genitourinary cancers. Recent themes in prostate cancer treatment are to broaden use of therapies. For example, systemic therapies typically used later in the disease course could be broadened to patients with newly diagnosed prostate cancer, and therapies like radiotherapy, which is currently reserved for localized disease could be broadened to include patients with metastatic disease. Prostate cancer has also recently entered the era of biomarker-driven therapies for patients with defects in homologous recombination or mismatch DNA repair pathways. Biomarker-driven therapies, like inhibitors of the PI3K-AKT pathway, have also made it to phase III clinical studies. At the same time, imaging advances have helped to visualize metastatic disease when the disease burden is small. By combining these advances into comprehensive care protocols, we hope to expand the definition of patients with curable prostate cancer.