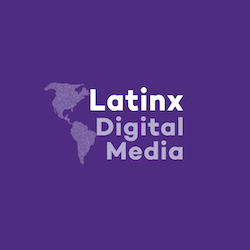 When: Thursday, December 2, 2021
12:00 PM - 1:00 PM Central
Where: Online
Audience: Faculty/Staff - Student - Public - Post Docs/Docs - Graduate Students
Cost: Free
Contact: Center for Latinx Digital Media

Group: Center for Latinx Digital Media
Co-Sponsor: Alice Kaplan Institute for the Humanities
Latin American and Caribbean Studies

Category: Academic
Description:
Throughout the academic year, the Center for Latinx Digital Media invites you to a series of weekly seminars held over Zoom on Thursdays. You can now register (click here) to the next seminar of the Fall 2021 quarter, happening on Thursday, December 2 at 12-1 PM US CT. Professor Amy Gonzales (University of California, Santa Barbara) will give a presentation entitled "Importance of access to digital technology for building and maintaining social capital and quality of life."
Abstract: We are reliant on digital technology for nearly every aspect of daily life, including searching for jobs, completing coursework, and accessing healthcare. In this talk I will present data from two studies demonstrating the essential nature of digital access for the health, quality of life, and social capital of individuals from marginalized communities. First, I will present findings from a diary study in Philadelphia on the use of digital technology to broaden social networks for those constrained by geographic segregation. Second, I will present findings from a 6-month field experiment in Indiana demonstrating that stable access to cell-phones improves health and quality of life over time. These effects were moderated by social support, such that those individuals with the fewest supportive relationships benefited the most from stable cell phone access. In tandem, these findings point to the need for ensuring digital access in low-income communities and communities of color.
Amy Gonzales is an Assistant Professor in the Department of Communication at the University of California, Santa Barbara. Her work examines the benefits of information and communication technologies for social support,and well-being, and the costs of inadequate access to these tools. She is especially interested in these phenomena for people from disadvantaged communities (e.g., racial/ethnic minorities, low-income populations, LGBTQ individuals, etc.). 
This event is co-sponsored by the Alice Kaplan Institute for the Humanities, the Buffett Institute for Global Affairs, the Center for Global Culture and Communication, the Department of Communication Studies, the Department of Radio/Television/Film, the Latin American and Caribbean Studies Program, and the Latina and Latino Studies Program.