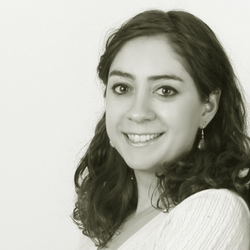 When: Monday, January 10, 2022
12:30 PM - 1:30 PM CT
Where: Online
Audience: Faculty/Staff - Student - Post Docs/Docs - Graduate Students
Contact: Danny Postel

Group: Middle East and North African Studies
Category: Lectures & Meetings, Academic, Multicultural & Diversity, Global & Civic Engagement
Description:
Register for the Zoom link:
https://bit.ly/mena-anoush-suni
Before the 1915 Genocide of Ottoman Armenians, the region of Van—in contemporary southeastern Turkey—held hundreds of active Armenian churches and monasteries. After the destruction of the Armenian community, these ruined structures took on new afterlives as they became part of the evolving environments and communities around them. These ruined spaces play a role in the everyday lives of the people who live amongst them and shape their historical understandings and relationships with the local history and geography. In this paper, I interrogate the afterlives of one abandoned monastery and examine how local Kurds imagine, narrate, and enact the politics of the past and the present through that space of material ruin. I demonstrate how the history of the Armenian Genocide and ongoing state violence against the Kurdish community are intricately linked, highlight the continuation of violence over the past century, and deconstruct notions of ahistorical victims and perpetrators. This paper builds on a critical approach to ruins as it traces how histories of destruction and spaces of material ruin are revisited and reinterpreted by those whose lives continue to be shaped by processes of ruination. It demonstrates how ruins created through violent histories become spaces for articulating alternative senses of history and crafting possible futures.
Anoush Tamar Suni is currently the Keyman Modern Turkish Studies Postdoctoral Fellow and a visiting faculty affiliate of the Middle East & North African Studies Program at Northwestern University. She earned her PhD in anthropology from the University of California, Los Angeles in 2019. For her doctoral dissertation, entitled "Palimpsests of Violence: Ruination and the Politics of Memory in Anatolia," she spent over two years (2015-2017) in the region of Van, in southeastern Turkey, conducting ethnographic research. She is currently working on her book project, which investigates questions of memory and the material legacies of state violence in the region of Van with a focus on the historic Armenian and contemporary Kurdish communities. Prior to coming to Northwestern, she was a Manoogian Postdoctoral Research Fellow in the Armenian Studies Program and the Department of Anthropology at the University of Michigan. Her research interests include state and intercommunal violence, memory, materiality and landscape, cultural heritage, space and place, and political and historical anthropology in Turkey, Armenia, Kurdistan, and the broader Middle East.