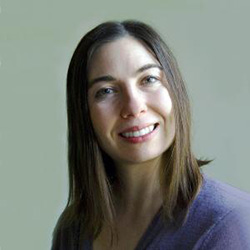 When: Wednesday, January 19, 2022
6:00 PM - 7:30 PM Central
Where: Online
Webcast Link
Audience: Faculty/Staff - Student - Public - Post Docs/Docs - Graduate Students
Cost: Free; public welcome
Contact: Jill Mannor (847) 467-3970

Group: Alice Kaplan Institute for the Humanities
Category: Academic
Description:
Dr. Sarah Wald will discuss her collaborative, publicly engaged work—with Bark (@BarkforMtHood), University of Oregon librarians Kate Thornhill and Gabriele Hayden, and many University of Oregon grad students—to tell the complicated stories around Mt. Hood National Forest using digital formats. 
Wald will be joined by two of these grad students—Ashia Ajani and Hannah Gershone—to share their research on Mt. Hood's carceral geographies.
Sarah Wald is an Associate Professor of Environmental Studies and English at University of Oregon, the homeland of the Kalapuya people. Her research and teaching focus on the relationship between race and the environment, immigration and citizenship, and environmental justice. Dr. Wald is the author of The Nature of California: Race, Citizenship, and Farming Since the Dust Bowl, the co-editor for Latinx Environmentalism: Place, Justice, and the Decolonial, and is currently working on a book related to the Outdoor Equity Movement.
The Digital Humanities Speaker Series
This talk is part of the Kaplan Humanities Institute Digital Humanities Speaker Series which hosts talks by scholars, artists, and community members working on a wide array of digital humanities (DH) projects. The series is designed to show the breadth of the field with a special focus on how DH theory can be used to engage community needs. More at https://humanities.northwestern.edu/research-and-funding/digital-humanities1/dh-speaker-series.html