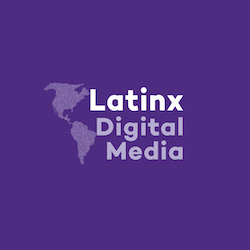 When: Thursday, February 3, 2022
12:00 PM - 1:00 PM Central
Where: Online
Audience: Faculty/Staff - Student - Public - Post Docs/Docs - Graduate Students
Cost: Free
Contact: Center for Latinx Digital Media

Group: Center for Latinx Digital Media
Co-Sponsor: Latin American and Caribbean Studies

Category: Academic
Description:
Throughout the academic year, the Center for Latinx Digital Media invites you to a series of weekly seminars held over Zoom on Thursdays. You can now register (click here) to the upcoming seminar of the Winter 2022 quarter, happening on Thursday, February 3, at 12-1 PM US CT. Professor Lisa A Flores (University of Colorado) will give a presentation entitled "Border Spectacles and the Im/Mobilities of Rhetorical Race Making."
Abstract: In US mainstream media, viral discourses of US/Mexico border "crises" appear relentlessly viral. I engage recent and historic such moments of border spectacle as I consider what I name rhetorical race making. With attention to the Haitian and Honduran border moments alongside historic moments of what is often remembered as "Operation Wetback," I ask how spectacle contributes to rhetorical phenomena of im/mobilities. I argue that rhetorical im/mobilities constitute a critical nexus of rhetorical race making.
Lisa A Flores is Professor and Associate Dean. Her interests lie in rhetoric and critical race/gender/queer studies. She is the recipient of numerous awards, including three national book prizes for Deportable and Disposable: Public Rhetoric and the Making of the "Illegal" Immigrant and is active on campus and in professional organizations.
This event is co-sponsored by the Alice Kaplan Institute for the Humanities, the Buffett Institute for Global Affairs, the Center for Global Culture and Communication, the Department of Radio/Television/Film, the Latin American and Caribbean Studies Program, and the Latina and Latino Studies Program.