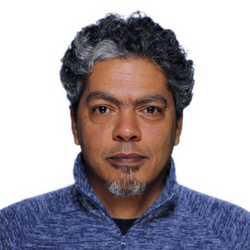 When: Friday, May 20, 2022
1:00 PM - 2:15 PM Central
Audience: Faculty/Staff - Student - Post Docs/Docs - Graduate Students
Cost: Free
Contact: Danny Postel

Group: Latin American and Caribbean Studies
Category: Academic, Lectures & Meetings, Multicultural & Diversity, Global & Civic Engagement
Description:
Register for the Zoom link:
https://bit.ly/culinary-legacies
Please join us for this lecture by palaeoethnobotanist and archaeologist Jaime R. Pagán-Jiménez.
A lot has been written about Caribbean culinary legacies and plants, but few have written through these plants and their culinary legacies in charting Caribbean pasts. New insights and interpretive problems that have arisen around this region's ancient phytocultural world have begun to reveal new aspects of Caribbean histories and the politics of its makings. In this presentation, Professor Pagán-Jiménez will address these matters by briefly reviewing some methodological and interpretive aspects of his archaeological work. He will conclude his presentation with a series of reflections that that resonate with recent scholarly debates, but more importantly with other stakeholders, institutions and communities from the Caribbean and beyond. By considering phytological legacies in construction of our island pasts, he hopes to show how plants and their legacies are intertwined to create, from within the Caribbean region and from our own local perspectives, new worlds of information and knowledge about the ancient human-plant interrelationships in the Greater Caribbean.
Jaime R. Pagán-Jiménez is a Puerto Rican paleoethnobotanist and archaeologist. He holds a Bachelor's degree in Anthropology from the Universidad de Puerto Rico at Río Piedras (1994), and a Doctorate in Anthropology (2005) from the National Autonomous University of Mexico (UNAM). Pagán-Jiménez has 22 years of experience in Neotropical paleoethnobotany and 29 in Caribbean archaeology. He has undertaken fieldwork or studied research materials from numerous sites on this region, as well as on Belize, Ecuador, French Guiana and Venezuela (Central and South America, respectively). Pagán-Jiménez has been adjunct professor of Caribbean archaeology and Neotropical paleoethnobotany at Universidad de Puerto Rico, Centro de Estudios Avanzados de Puerto Rico y el Caribe, Escuela Superior Politécnica del Litoral (Ecuador), and Universidad del Norte (Colombia). He has also been research collaborator at University College London (UK), Universidad de la Habana (Cuba), Institut National de Recherches Archeologiques Préventives and Centre National de la Recherche Scientifique (both from France), and with Instituto Nacional de Patrimonio Cultural (INPC-Ecuador). From 2012 to the present, Pagán-Jiménez has been senior researcher in paleoethnobotany and archaeology at the INPC-Ecuador, the Faculty of Archaeology (Leiden University, Netherlands), Cultural Heritage & Plantscape Research (Netherlands), and the Royal Netherlands Institute of Southeast Asian and Caribbean Studies. His main research interests are centered in Neotropical paleoethnobotany, Neotropical archaeology, and the sociopolitical dynamics lying behind archaeology and anthropology's disciplinary praxis. On these research areas, Pagán-Jiménez have published over 50 papers and book chapters, and also 3 books.