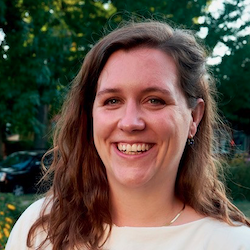 When: Friday, April 22, 2022
7:00 PM - 9:15 PM CT
Where: Lutkin Memorial Hall, 700 University Place, Evanston, IL 60208 Evanston map it
Audience: Faculty/Staff - Student - Public - Post Docs/Docs - Graduate Students
Cost: Free and open to the public.
Contact: CIERA Astrophysics (847) 491-8646

Group: CIERA - Annual Public Lecture Series
Category: Lectures & Meetings
Description:
Northwestern University's Center for Interdisciplinary Exploration and Research in Astrophysics (CIERA) presents the inaugural CIERA ASTRONOMY NIGHT OUT featuring Dr. Emily Leiner

•  A free, keynote lecture given by CIERA astronomer, Dr. Emily Leiner 
•  After the lecture, meet Northwestern astronomers, engage in astronomy activities, and look through telescopes at the nearby Deering Meadow (weather permitting at 1937 Sheridan Rd)!
•  Campus parking lots are unrestricted in the evenings. 
•  The walk from Lutkin Hall to Deering Meadow is a quarter-mile, or 5-10 minutes. There is a parking lot across from Deering Meadow for those that need a closer lot.
•  All are welcome! Content tailored to a general audience. 
•  Masks are encouraged and will be available.


Emily Leiner
CIERA, Northwestern University
Talk Title:
Signals from the Stellar Disco: Decoding the Secret Messages in Starlight  
About this Talk: If you measure the light coming from our Sun carefully enough, you will find that its brightness is not constant but subtly flickering. In fact, the light coming from every star changes with time, with some stars flashing dramatically and others pulsing just slightly. NASA's recent Kepler and TESS missions have allowed us, for the first time, to measure these fluctuations for a huge number of stars. In the process, astronomers have discovered that a great deal of hidden information is encoded in this flickering starlight. Astronomer Emily Leiner will discuss the types of signals we see emanating from our Sun and other stars, how we have learned to decipher their meaning, and the implications these secret messages have for life on Earth and other planets.
About the Presenter:
Dr. Emily Leiner is an NSF Astronomy & Astrophysics Postdoctoral Fellow at CIERA. She completed her PhD in 2018 at the University of Wisconsin-Madison. Prior to her PhD work, she worked in education and public outreach at the Adler Planetarium in Chicago.
She is a binary star enthusiast with interests that include stellar and binary evolution modeling, the physics of mass transfer, asteroseismology, stellar angular momentum evolution, and observational studies of star clusters. Her work uses data from the WIYN Open Cluster Study and Kepler/K2. Her PhD work focused on the open cluster M67, using rotation, asteroseismology, and radial velocity observations to better understand the post-mass-transfer binary population.
Registration: 
Registration for the Public lecture will be handled through Cvent. While registration is only suggested, and not mandatory, priority will be given to registered attendees in case of capacity restrictions, and registrants will be entered into a raffle for a CIERA t-shirt or similar prize.

To register: click here or the button below.
To receive updates about this and other CIERA Events, please subscribe to our e-mail list.