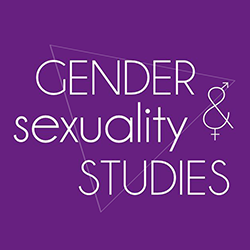 When: Friday, April 29, 2022
12:00 PM - 1:00 PM Central
Where: Online
Audience: Graduate Students
Contact: Addie Shrodes

Group: Gender & Sexuality Studies Program
Category: Lectures & Meetings
Description:
As the current GSS Graduate Coordinator, I am hosting a virtual "Lunch and Learn" on Friday, April 29 from 12-1 pm for the Gender and Sexuality Studies program to learn how it can better serve the Cluster and Certificate students next year. After the event, attendees will receive a $15 Grubhub gift card to cover the cost of lunch. Register in advance to receive the Zoom link and gift card. Please join us to share your feedback and ideas!
As the first GSS Graduate Coordinator, I have been collaborating with students, staff, and faculty to plan the responsibilities of the graduate coordinator in coming years. At this event, I hope to hear from current students about how the graduate coordinator role may best support resource sharing, community building, and workshopping works-in-progress for graduate students. The Zoom event will be an opportunity to connect with fellow grad students, hear more about the coordinator role, and share feedback around a series of questions. These questions are, namely:
* What kinds of resources (e.g., dissertation fellowship lists, course syllabi, etc.) would be helpful for the GSS program to make available to its Cluster and Certificate students?
* What kinds of events and activities would best foster GSS graduate student community outside of coursework?
* For those who have taken the GSS Colloquium, how might we maintain, improve, and expand opportunities to workshop student works-in-progress in the colloquium?
* For those who have not taken the Colloquium, how do you hope the space would support your works-in-progress?
* What do you think about shifting to a student-run colloquium model, as other Certificates and Clusters have? See the Science in Human Culture Program as an example.
* If we move to a student-run Colloquium model, how would you like GSS faculty to be involved in the Colloquium? 
* Is there anything else we have not asked that you'd like to share?
The conversation will not be recorded for confidentiality. If you are not able to attend, there will be other opportunities to share your feedback!