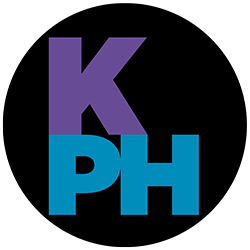 When: Thursday, May 12, 2022
9:30 AM - 5:00 PM Central
Where: Kresge Hall, Various (see schedule), 1880 Campus Drive, Evanston, IL 60208 map it
Audience: Faculty/Staff - Student - Public - Post Docs/Docs - Graduate Students
Cost: Free; public welcome
Contact: Jill Mannor (847) 467-3970

Group: Alice Kaplan Institute for the Humanities
Category: Academic
Description:
This all-day event will showcase the projects of the Kaplan Public Humanities Graduate Research Workshop participants. We invite the broader Northwestern community to a multifaceted conversation about the public humanities at the university and beyond.
Location Key
Kaplan Seminar Room is Kresge #2350.
Trienens Forum is Kresge #1515.
Schedule
Each presentation will be followed by Q&A/discussion. You can read about each presenter's projects HERE.
9:30 am – Breakfast (Kaplan Seminar Room)
9:45 am – Welcome, Jessica Winegar, Kaplan Institute Director, and Panel 1 (Trienens Forum)
Holly Dayton Swenson
Alexandrea Keith
Alexandra De Leon
Ruslana Lichtzier
11:10 am – Panel 2 (Trienens Forum)
Arcade Willis
Ariana Turner
Anna Zalokostas
Deisi Cuate
Eduardo Bello and Heloisa Imada
12:30 pm – Lunch (Kaplan Seminar Room)
1:30 pm – Panel 3 (Trienens Forum)
Golden Owens
Chelsea Taylor
Seyma Kabaoglu
Gervais Marsh
Sarah Lee
2:55pm – Panel 4 (Trienens Forum)
Daniela Raillard
AriasMarissa Croft
Alexandra Gonzalez
Emiliano Aguilar
Caitlin Monroe and Rebecca Rwakabukoza
4:15pm – Reception (Kaplan Seminar Room)