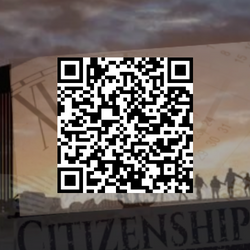 When: Friday, May 13, 2022
8:00 AM - 4:00 PM Central
Where: Kresge Hall, KRG 1-515, 1880 Campus Drive, Evanston, IL 60208 map it
Audience: Faculty/Staff - Student - Public - Post Docs/Docs - Graduate Students
Cost: FREE
Contact: Silvia Toledo (847) 467-0891

Group: The Latina and Latino Studies Program
Category: Academic
Description:
THE LIFE AND AFTERLIFE OF MIGRANT ILLEGALITY:
THE PAST, PRESENT, AND FUTURE OF UNDOCUMENTED LATIN AMERICAN IMMIGRATION
The Latina and Latino Studies Program at Northwestern University presents its annual symposium for 2022, titled "The Life and Afterlife of Migrant Illegality." The 2022 symposium will take place between May 12th – 13th and will comprise of a keynote address and three interdisciplinary panels that will explore how legal status affects the trajectories of Latin American undocumented immigrants across their entire life courses. The symposium's panels will focus on the cumulative and long-term effects of undocumented status where "pre-migration origins shape later experiences [of] post-migration," to use the words of Northwestern sociologist Dr. Héctor Carrillo (2017: 5).
The symposium generally follows the migrant life course, chronologically and historically. The symposium's themes—migrant homelands and crossings, the condition of illegality, and post-illegality—will connect the varied possible pathways and life outcomes under a "full arc of migrant illegality." While not a linear or deterministic sequence, "the full arc of migrant illegality" explores the processes that emerge over time given particular political, legal, social, and economic contexts. Indeed, we will consider the departures, crossings, incorporation, return, and removal of undocumented immigrants as interconnected and incremental processes shaping the life chances, prospects, and futures of undocumented, immigrants in the United States.