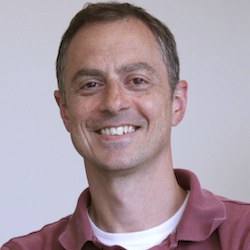 When: Thursday, November 10, 2022
10:00 AM - 11:00 AM CT
Where: Simpson Querrey Biomedical Research Center, Simpson Querrey Auditorium, 303 E. Superior Street, Chicago, IL 60611 map it
Audience: Faculty/Staff - Student - Post Docs/Docs - Graduate Students
Contact: Linda Mekhitarian Jackson (312) 503-5229

Group: Biochemistry & Molecular Genetics Seminar Series
Category: Lectures & Meetings
Description:
The Department of Biochemistry & Molecular Genetics presents:
Nabeel Bardeesy, PhD
Associate Professor, Medicine, Harvard Medical School
Assistant Professor, MGH Cancer Center, Massachusetts General Hospital
Instructor in Medicine, Adult Oncology, Dana-Farber Cancer Institute
Presentation: "Oncogenic mechanisms of mutant isocitrate dehydrogenase"
Abstract:
Isocitrate dehydrogenase 1 (IDH1) is the most frequently mutated metabolic gene across all cancers. Among epithelial malignancies, IDH1 mutations (mIDH1) are particularly common in cholangiocarcinoma (bile duct cancer). mIDH1 generates (R)-2-hydroxyglutarate (2HG), which competitively inhibits a-ketoglutarate-dependent enzymes, including regulators of epigenetics and DNA repair. However, the key targets and biological mechanisms by which mIDH1 drives solid tumor growth have been elusive. This seminar will discuss emerging insights into cell autonomous functions of mIDH1 as well roles of this oncogene in shaping the tumor microenvironment. 
Host: Dr. Lillian Eichner, Assistant Professor, Biochemistry and Molecular Genetics