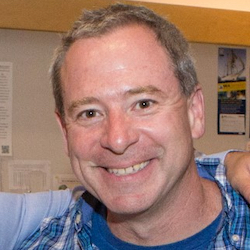 When: Thursday, November 17, 2022
10:00 AM - 11:00 AM CT
Where: Simpson Querrey Biomedical Research Center, Simpson Querrey Auditorium, 303 E. Superior Street, Chicago, IL 60611 map it
Audience: Faculty/Staff - Student - Post Docs/Docs - Graduate Students
Contact: Linda Mekhitarian Jackson (312) 503-5229

Group: Biochemistry & Molecular Genetics Seminar Series
Category: Lectures & Meetings
Description:
The Department of Biochemistry & Molecular Genetics presents:
Michael Federle, PhD
Professor, Department of Pharmaceutical Sciences
Director, Center for Biomolecular Sciences
University of Illinois at Chicago
Presentation: "Identifying and Exploiting Bacterial Communication Networks to Manipulate Bacterial Pathogens"
Abstract: 
Our lab studies cell-cell communication (quorum sensing) of Gram-positive bacterial pathogens.  Our goals are to characterize, at the molecular level, communication pathways used by bacteria to coordinate gene expression and behaviors that contribute to virulence, biofilm development, antibiotic resistance, and species evolution. It is also our interest to develop methodologies that seize control of these signaling pathways for purposes of improving health outcomes following bacterial infection.  Aspects of our investigations involve identifying signaling molecules (pheromones), characterizing pheromone receptors and gene regulatory networks, and testing regulatory systems in the context of host interactions.  We are also screening compound and peptide libraries for receptor agonists and antagonists that will facilitate our ability to define signaling pathways and advance the development of future disease therapeutics.
Host: Dr. Arthur B. Prindle, Assistant Professor of Biochemistry and Molecular Genetics and McCormick School of Engineering