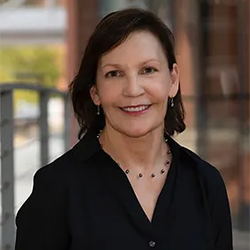 When: Wednesday, November 9, 2022
10:00 AM - 11:00 AM CT
Where: Robert H Lurie Medical Research Center, Baldwin Auditorium, Lurie 1-123, 303 E. Superior, Chicago, IL 60611 map it
Audience: Faculty/Staff - Student - Post Docs/Docs - Graduate Students
Contact: Cell & Developmental Biology Department (312) 503-7959

Group: Department of Cell and Developmental Biology
Category: Lectures & Meetings
Description:
CDB "EXPERTS-IN-THE-FIELD" SEMINAR PRESENTS: 
"Regulation of endothelial cell specialization"
Karen Hirschi, Ph.D.
Professor, Department of Cell Biology
University of Virginia School of Medicine
Charlottesville, Virginia
Wednesday, November 9, 2022
10:00–11:00 AM
Baldwin Auditorium, Lurie 1-123
Relevant Publications:

Chavkin, N.W., G. Genet, M. Poulet, E. Jeffery, N. Genet, C. Marziano, H. Vasavada, E. Nelson, B. Acharya, A. Kour, S. McDonnell, M. Huba, G. Sheynkman, K. Walsh and K.K. Hirschi. 2022. Endothelial cell cycle state determines propensity for arterial-venous fate. Nature Communications. 13:5891. PMCID: PMC9537338.
Fang, J., B. Coon, Gillis, N., Qui, J., Chen, Z., Chittenden, T.W., J. Burt, M. Schwartz and K.K. Hirschi. 2017. Shear-induced Notch-Cx37-p27 axis arrests endothelial cell cycle to enable arterial specification. Nature Communications. 8:2149. PMCID: PMC5732288.
Host: Dr. Luisa Iruela-Arispe
Stephen Walter Ranson Professor and Chair
Department of Cell and Developmental Biology
For more information, please contact cdb@northwetsern.edu
To sign up for the CDB Seminar Series listserv, please visit https://www.feinberg.northwestern.edu/sites/cdb/about/contact-us/index.html